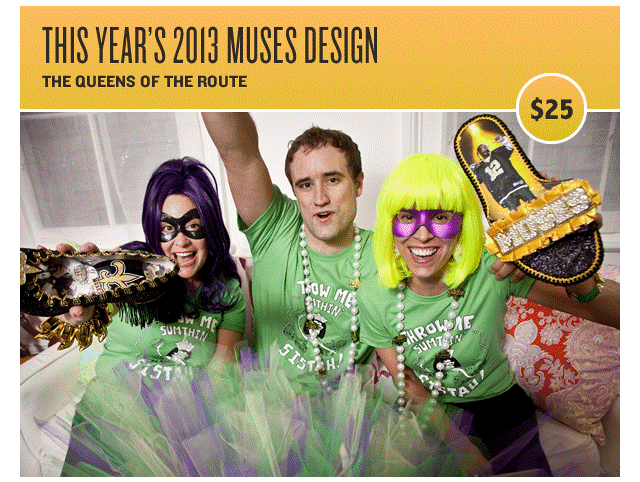 New Muses Shirt by Dirty Coast
Once again, we've partnered with our favorite local t-shirt genius, Dirty Coast, to introduce an exclusive Muses design to the public. Now you and your entire Muses fan club can support the Krewe and sport the 2013 Dirty Coast Loves Muses masterpiece.
Hot off the press: Shop or order now while supplies last!
Pick up the new shirt for yourself and your entire entourage at the Dirty Coast store at 5631 Magazine St. (across from Whole Foods Uptown) or shop online.
Throw Me Somethin' Sistah!