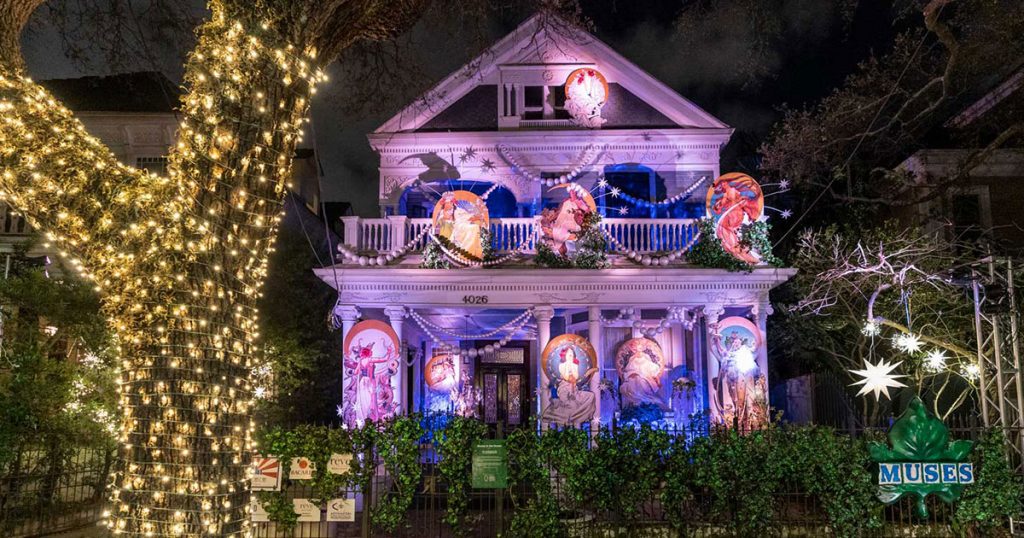 Muses in the House Presents COSMOS!
Despite parade cancellations in 2021, the Krewe of Muses is celebrating carnival with a house float, a concept popularized by the Krewe of House Floats. Artist Susan Giselson, who is the artist for Muses' floats, designed a house float concept called Cosmos.
Cosmos is a Greek word for the order of the universe. It is, in a way, the opposite of Chaos and implies the deep interconnectedness of all things.
In Greek mythology, Muses were the deities that gave artists, philosophers and individuals the necessary inspiration for creation. The Muses represent what is best in humanity.
In a time when the world seems to suffer from chaos and tragedies, we look to the Cosmos via our own inspiration from the nine Muses. Our vision conveys the intricate and subtle way that the universe is put together and how we are all connected.
With Mardi Gras Parades Canceled, Floats Find a New Home (Published 2021, NY Times)