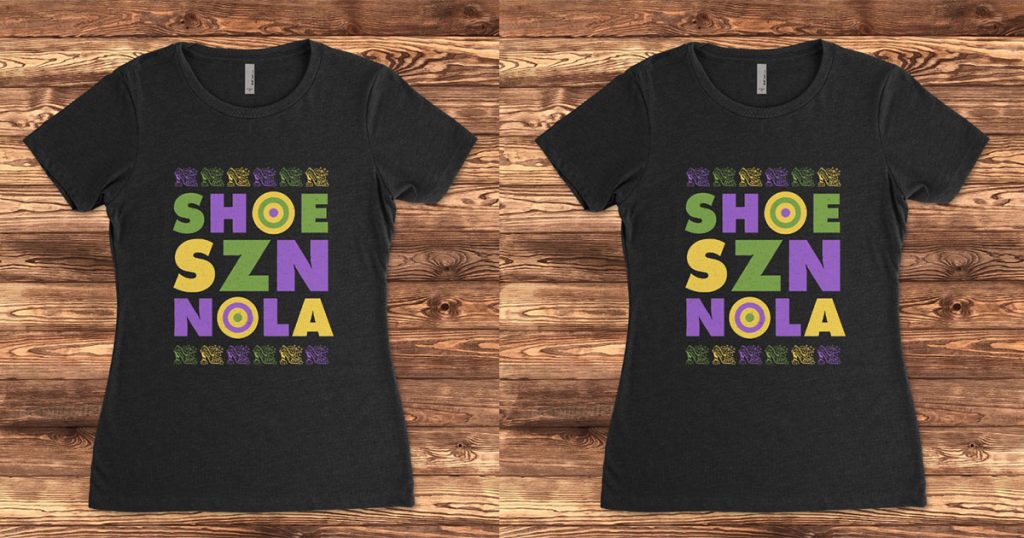 Muses Dirty Coast T-shirt
Once again, we've partnered with our favorite local t-shirt genius, Dirty Coast, to introduce an exclusive Muses design to the public. Now you and your entire Muses fan club can support the Krewe and sport the 2020 Dirty Coast Muses masterpiece all SZN (aka Season) long. A portion of the sale of these shirts goes to our Krewe of Muses Foundation.
To order the new shirt for yourself and your entire entourage, click here. Shirts will be at the Dirty Coast store at 5631 Magazine Street.