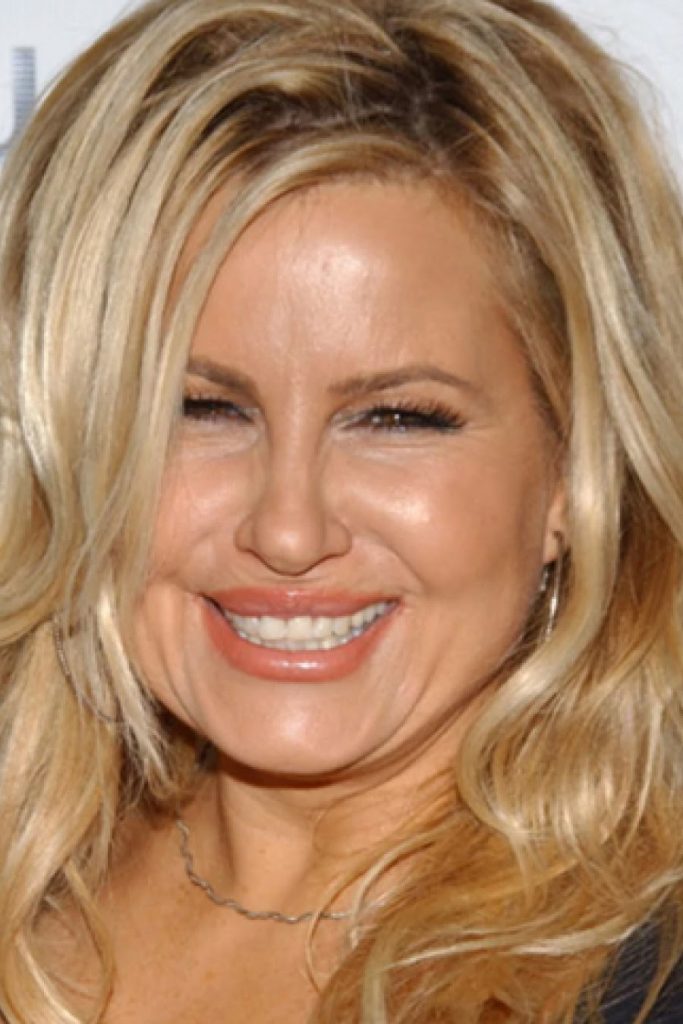 2020 Honorary Muse Jennifer Coolidge
"Jennifer Coolidge is most deserving of leading the Muses. We've spent 20 years trying to make the people of New Orleans laugh and earned a reputation for our wit and humor…

So we celebrate our 20 years of sisterhood by honoring a New Orleans sister who makes the world laugh."

Krewe of Muses Captain Staci Rosenberg
Krewe of Muses Captain Staci Rosenberg announced that Actress, Comedienne and Activist Jennifer Coolidge will serve as the Krewe's Honorary Muse.
"From the first time I saw the Muses parade, I was wowed by its creativity and uniqueness. I'm so flattered to be chosen to lead this extraordinary parade powered by women," said Coolidge.
On February 20, 2020, Jennifer will lead the carnival organization's twentieth parade riding in the Krewe of Muses iconic shoe float, a 17-foot tall fiber optic encrusted red pump.
Jennifer Coolidge is an American actress and comedienne of the stage and screen. She has worked with many acclaimed directors including Werner Herzog, Miguel Arteta, Marleen Gorris, Jared Hess, and frequent collaborator Christopher Guest. Her collaborations with Guest in Best in Show, A Mighty Wind and For your Consideration have yielded several ensemble acting awards. She has created a range of iconic characters, including "Stifler's mom" in the American Pie trilogy, "Fiona" in A Cinderella Story, and "Paulette" opposite Reese Witherspoon in the Legally Blonde franchise, a role she recently reprise for Ariana Grande's hit "Thank U, Next" music video.
Other film credits include A Night at the Roxbury, Zoolander, Port of Call: New Orleans, Austenland, Lemony Snicket, Pootie Tang, and Austin Powers: The Spy Who Shagged Me. Television credit include Sex and the City, Friends, Seinfeld, Frasier, Nip/Tuck, Party Down, Glee, Inside Amy Schumer, and 2 Broke Girls. Coolidge has lent her voice to characters for Robots, The Emoji Movie, Alvin and the Chipmunks: The Road Trip, Igor, King of the Hill, American Dad!, Napoleon Dynamite, Gravity Falls, As Told By Ginger, The Life and Times of Tim, and the upcoming Pierre the Pigeon-Hawk, toured stand-up across the country, and performed on Broadway in The Women (2001) and Elling (2010).
Originally from Boston, Coolidge studied theater at Emerson College and was a nine-year veteran of The Groundlings comedy troupe in Los Angeles. She can currently be seen in Like a Boss co-starring Tiffany Haddish, Rose Byrne, and Salma Hayek, and the upcoming Promising Young Women starring Carey Mulligan. Coolidge is a frequent contributor to human and animal rights organizations and splits her time between Los Angeles and New Orleans, a city she has adored ever since visiting her sister Susannah while she was a student at Tulane.