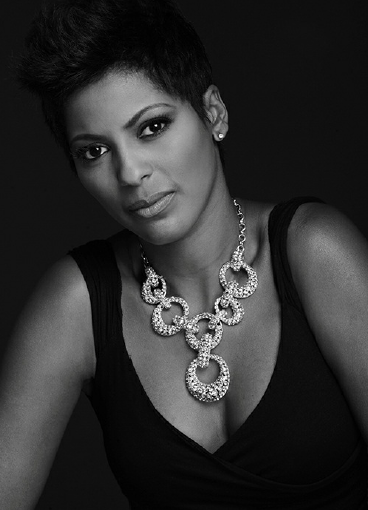 2017 Honorary Muse Tamron Hall
Today, the Krewe of Muses announced that award-winning journalist Tamron Hall will serve as the Krewe's Honorary Muse for the 2017 parade. As Honorary Muse, Tamron will lead the carnival organization's seventeenth parade, on February 23, 2017. Hall will ride in the Krewe of Muses's iconic shoe float, a 17-foot tall fiber optic encrusted red pump.
In addition to her work as a journalist, Hall works with a number of charitable organizations that strive to end homelessness, illiteracy and domestic abuse. She was recognized for her work with Day One, a New York-based group that supports domestic violence victims. And, with Safe Horizon, the nation's leading victim assistance organization, she launched "The Tamron ♥ Renate Fund," in honor of her late sister.
"We are honored to have Tamron Hall as our 2017 Honorary Muse. As an advocate for education, housing and women's safety, she embodies the spirit for which the Muses are known, and is an inspiration to all New Orleans girls and future Muses. We know she will dazzle all those on the parade route as she leads the Muses in our Krewe's signature red high-heel shoe," said Krewe of Muses Captain Staci Rosenberg.
Since September 2013, Hall has hosted "Deadline: Crime with Tamron Hall" on Investigation Discovery. The fifth season starts this spring. She is also the host of "Tamron Hall Investigates" on Investigate Discovery.
Most recently, Tamron was the Co-Host of the third hour of NBC News' TODAY and anchored MSNBC Live with Tamron Hall. Hall was a member of the NBC News team to receive a 2015 Edward R. Murrow Award for Reporting: Hard News in Network Television for her segment on domestic violence as part of TODAY's "Shine A Light" series.
Before joining NBC, Hall spent 10 years at WFLD in Chicago as general assignment reporter, consumer reporter and host of the three-hour "Fox News in the Morning" program. She began her career at KBTX in Bryan, Texas before moving on to KTVT in Dallas, Texas.
A native of Luling, Texas and a graduate of Temple University with a Bachelor of Arts degree in Broadcast
Journalism, she was the recipient of Temple University's prestigious Lew Klein Alumni in the Media award in 2010 and 2015.
The Honorary Muse is selected annually to honor a female role model who inspires the women of Muses by contributing to the community in extraordinary ways and embodying the spirit of the nine original muses of Greek mythology.