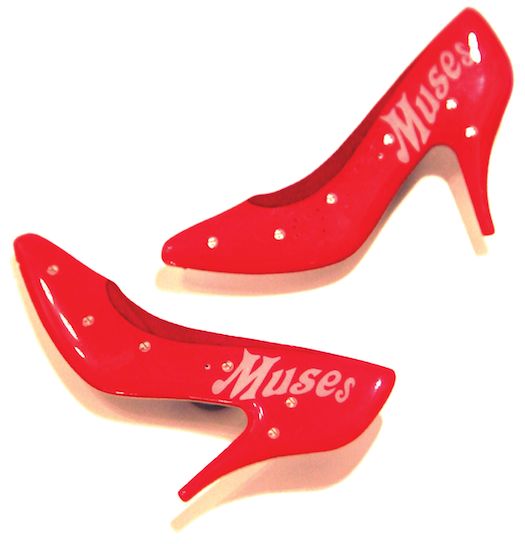 Krewe of Muses Riders will Throw Mardi Gras Cups Designed by McMain Student
Along with plush toys and glittery shoes, spectators at the Muses parade tonight will be scrambling for the artwork of Nhi Hoang, 17. The senior at McMain High School won the Muses' annual student cup design contest with her pen-and-ink drawing of Clio, muse of history. The contest brings with it $1,000 for the McMain art department and the opportunity for Hoang to see her artwork fly through the air on showers of plastic cups.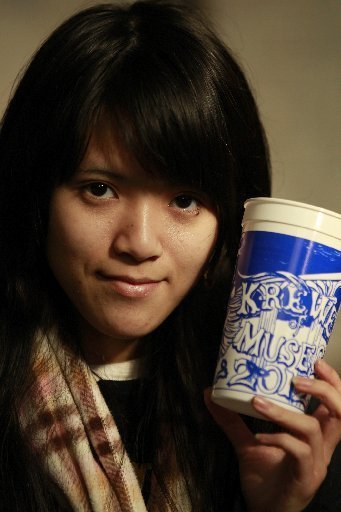 "I was shocked," said Hoang, who lives in eastern New Orleans. "I didn't think I could win."
Hoang immigrated with her family from Vietnam when she was 8 and has been taking talented in visual art classes since she was in third grade at Village de l'Est Elementary School. She came to McMain in seventh grade, but her shy nature foiled efforts by art teacher Natalie Hutzler Maloney to recruit Hoang until eighth grade. Since then, the two have bonded.
"Nhi is an absolute treasure, a gem," said Maloney. "I am going to weep during her graduation."
Hoang's drawing shows a masked Clio holding a scroll and a book with a fleur-de-lis, to represent Louisiana history. A hyacinth blooms in a high-heeled shoe, well-known symbol of the women's Carnival organization. In Greek mythology, Clio had a son named Hyacinth.
Those details, especially the attention to footwear, made Hoang's design stand out, said Kathy Conklin, Muses board member and community involvement chairwoman who organizes the annual cup design contest.
"It was a beautiful design," Conklin said. "And I try to make this an educational piece. She has the hyacinth flower growing from a shoe, which really charmed me."
Besides art, Hoang likes her AP English class best, along with world history. She also takes physics and calculus "and they're killing me," she smiled. Nevertheless, she's fourth in her class, Maloney said. Next year, Hoang hopes to attend Xavier University. An older brother — whom Hoang describes as the brains in the family — is a pre-med student at Tulane.
Hoang also enjoys sewing and sometimes designing clothes for herself and friends. "I make a lot of clothes," she said. "They're really expensive to buy, so why not just make them? You save a few bucks."
She loves animation and writes stories and graphic novels featuring characters she's invented. "In the future, I hope I will be a really good comic artist," she said. The mention of a Japanese comic called "One Piece," which is Hoang's favorite, draws good-natured snorts from her classmates and teacher, who hear her excited updates on the popular series every day.
On a recent morning in art class, Hoang and the other students pieced together a paper mosaic from magazine scraps. The students get by with recycled materials, paints bought with the proceeds from a student art fair and whatever teachers can scrounge up.
There is no budget for art supplies, Maloney said. The $1,000 cash prize from Muses, along with a $2,000 grant from Cox earlier in the year, "seems like a fortune," she said. Paper, pencils and brushes are always needed, but there's a particular kind of pricey marker, called Copic, that Hoang loves.
"We got those for her when she won the prize," Maloney said.