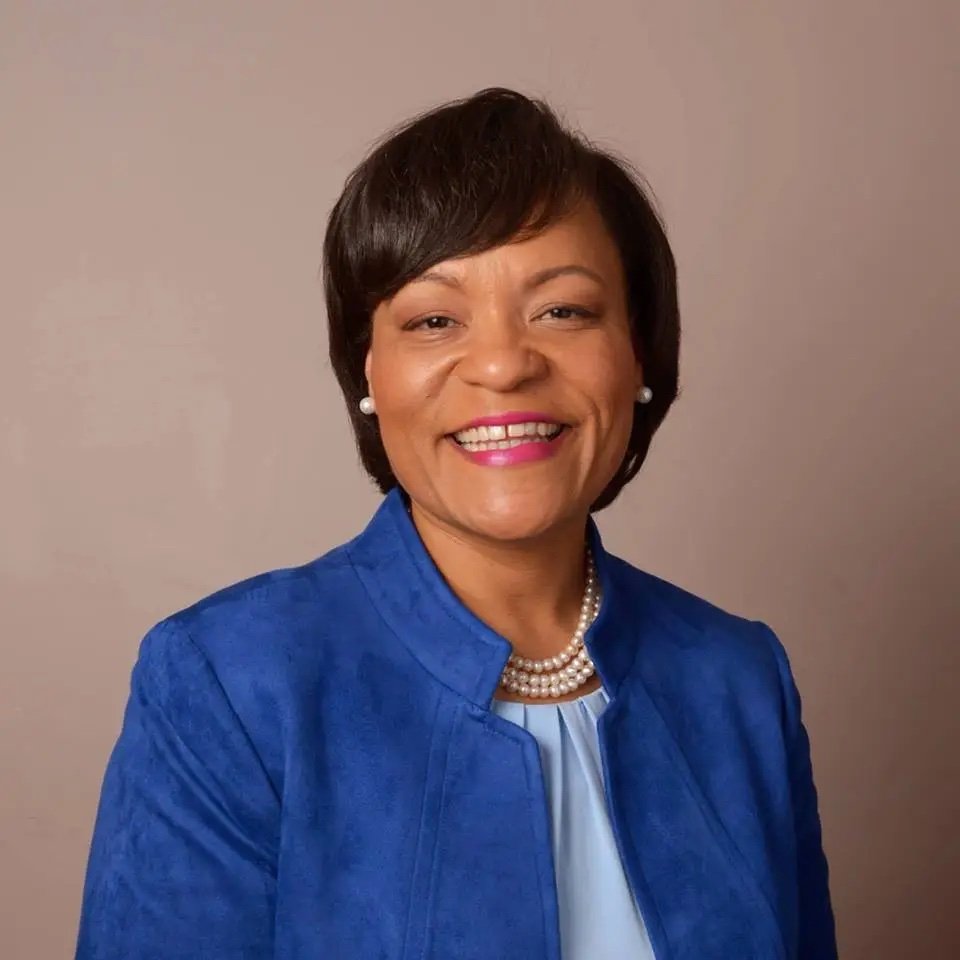 2018 Honorary Muse LaToya Cantrell
"The Muses organization is among the best of New Orleans," Cantrell said. "Muses delight in inclusion, creativity, and pure fun. These strong and thoughtful women also have an 18-year tradition of philanthropy and community service to those in need, especially children and families. I am honored to be considered a Muse sister for this one magical evening."

LaToya Cantrell, Mayor of New Orleans
The Krewe of Muses announced that City of New Orleans Mayor-Elect LaToya Cantrell will serve as the Krewe's Honorary Muse for the 2018 parade.  
As Honorary Muse, Mayor-Elect Cantrell will lead the carnival organization's eighteenth parade, on Thursday, February 8, 2018. Cantrell will ride in the iconic Krewe of Muse shoe float, a 17-foot tall fiber optic encrusted red pump.
"We are proud to have LaToya lead us. She is an accomplished trailblazer, nationally known for her community leadership that saved the Broadmoor neighborhood following Hurricane Katrina. Most recently, serving with distinction, as the accessible, innovative, problem-solving District City Councilmember. And, now as our Mayor Elect, she will be the first woman to serve the highest elected office in New Orleans. Madame Mayor Elect is our inspiration and a role model for the thousands of young girls, women and families who will line our parade route," said Krewe of Muses Captain Staci Rosenberg.
Prior to her historic landslide victory, LaToya served five years as City Councilmember representing District "B" on the New Orleans City Council. Elected in December 2012 and re-elected without opposition in February 2014. In the aftermath of Hurricane Katrina, Cantrell led the citizens' fight to save Broadmoor, which stands today as a national and global model in post-disaster recovery.
As a community leader and elected official, LaToya is known to lend an ear to neighborhood concerns, large and small. In 2015, she championed a City ordinance to prohibit smoking in bars, casinos, and most public spaces. Recognizing that rent and home ownership costs have risen dramatically placing families and whole neighborhoods in peril, as Chair of the Council's Community Development Committee, she focused policy and the public conversation on housing affordability and equity.
Mayor Elect Cantrell said, "The Muse organization is the best of New Orleans. Muses delight in inclusion, creativity and pure fun. Yet, these strong and thoughtful women have an eighteen year tradition of philanthropy and community service to those in need, especially children and families. I am honored to be considered a Muse sister, for this one magical evening."
Cantrell will be sworn in as Mayor of New Orleans in early May. She is a graduate of Xavier University of Louisiana, earning a BA degree in Sociology and completed executive management training at Harvard's Kennedy School of Government.
The Honorary Muse is selected annually to honor a female role model who inspires the women of Muses by contributing to the community in extraordinary ways and embodying the spirit of the nine original muses of Greek mythology.