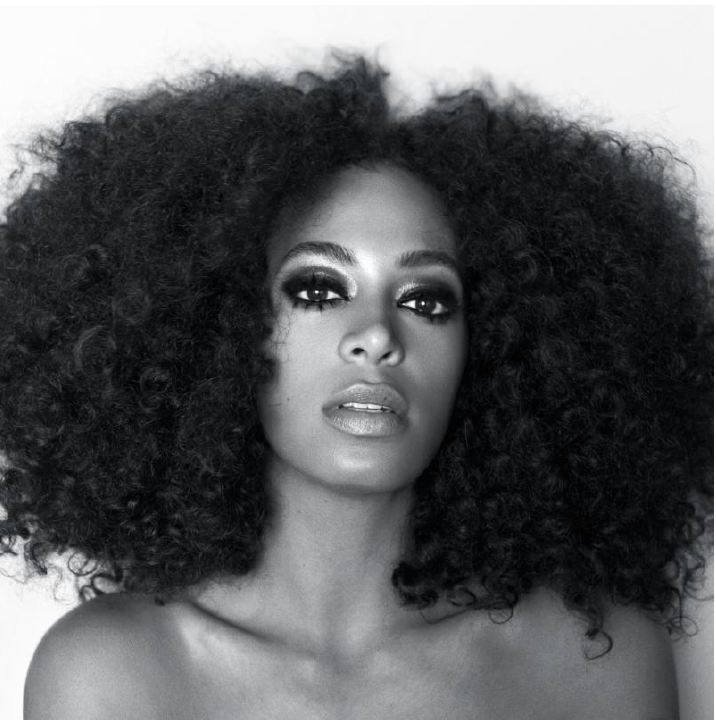 2016 Honorary Muse Solange Knowles
Today, the Krewe of Muses announced that New Orleans resident, Solange Knowles, the singer/songwriter, founder of Saint Records and noted creative director will serve as the Krewe's Honorary Muse, Solange will lead the carnival organization's sixteenth parade, on February 4, 2016. Solange will ride in the Krewe of Muses's iconic shoe float, a 17-foot tall fiber optic encrusted red pump.
The Krewe of Muses is a non-profit women's organization that puts on a beloved parade attended by hundreds of thousands of revelers in New Orleans each year on the Thursday night before Mardi Gras. The Honorary Muse is selected annually to honor a female role model who inspires the women of Muses by contributing to the arts in extraordinary ways and embodying the creative spirit of the nine original muses of Greek mythology.
"We are honored to have Solange Knowles as our 2016 Honorary Muse. As a creative powerhouse, she embodies the spirit for which the Muses are known, and serves as an inspiration to all New Orleans girls and future Muses. Her bright personality will dazzle all those on the parade route as she leads the Muses in our Krewe's signature red high-heel shoe," said Krewe of Muses Captain Staci Rosenberg.
Says Solange Knowles, "It is a true and incredible honor to be the 2016 Honorary Muse. I am immensely humbled to join such an inspiring organization that celebrates such diversity, leadership, and philanthropy. The Krewe of Muses and I share the same passion for rejoicing in the overall magic and bad ass-ness of girlhood and all of the many ways we are able to express and embody being women!" Adds Solange, "As the granddaughter of Agnez Dereon and Lumis Albert Beyince of New Iberia, Louisiana, I moved to New Orleans to be closer to my roots, for deeper self-reflection, and to be in the midst of a continuously inspiring and rich culture that I feel an endless amount of connection and gratitude for. This city has shown me the universe in ways I could never put in words, and I can't wait to celebrate all of it right on top of that red high-heeled shoe."
About Solange Knowles: Solange Piaget Knowles is an American singer, songwriter, artistic director and record label founder. Expressing an interest in music from an early age, Knowles released her first studio album Solo Star (2003) at the impressive age of 16, as well as her sophomore album Sol-Angel and the Hadley Street Dreams, and the critically acclaimed True, leading her to grace stages at international festivals such as Glastonbury, Coachella, Bonnaroo, Jazz Fest, Letterman, Fallon and more. Her presence and collaborations among contemporary artists have found her as a past performer for the MoMA Museum Armory show, The New Museum, ICA Boston, Dallas Museum of Art, as well within installations at Art Basel Miami and Switzerland.
In 2013, Solange launched her own record label, Saint Records. Her label is designed to give new and ingenious artists a space to create their music and circulate their art. In 2013, Saint Records released its first album Saint Heron – a collaborative compilation album featuring 11 independent artists telling their unique stories on one innovative platform. Solange has also been widely recognized as a fashion icon, and has art directed two footwear collections with Puma to date as well as curatorial projects for Microsoft, alongside artist Mickalene Thomas, and New Orleans' own Prospect 3.
She has partnered with the Make it Right Foundation and several other New Orleans non-profit organizations such as Son of a Saint, a mentorship program created by Sonny Lee, for young men who have lost their fathers in the local area. Additionally, her philanthropic work includes working alongside 14 plus, Water for people, and Africa's Out on improving the progression of education, water needs, and Rights for the LGBT community in many countries in Africa.