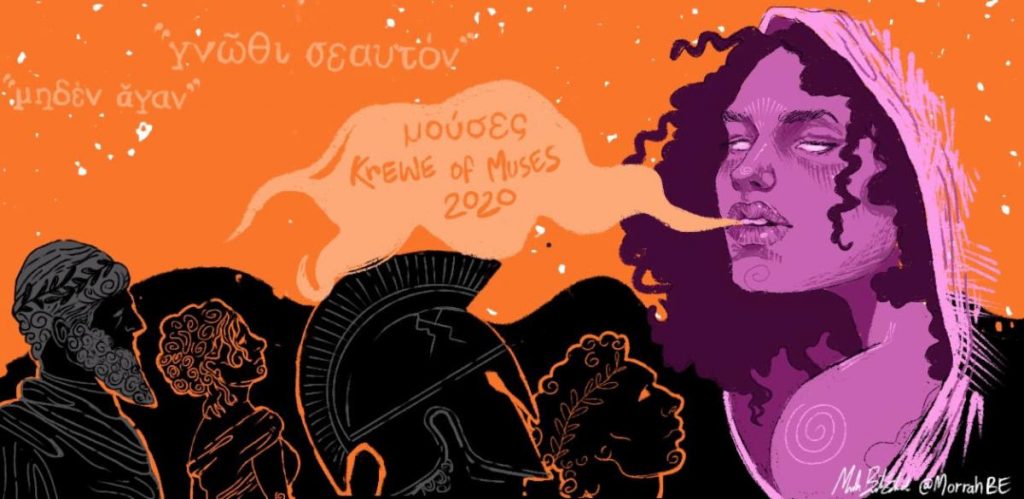 Lusher Student Cup Artist Winner Morrah Burton-Edwards
Each year, the krewe conducts a contest among Orleans Parish middle and high school students for an opportunity to create the artwork printed on the thousands of cups that are thrown from floats by Muses krewe members. The winner's school secures a $1000 grant for art programs.
This year's cup artist winner is 16-year-old Morrah Burton-Edwards, a student at Lusher. Morrah is also a participant in an after-school art program, operating at Studio Be. Lusher intends to use the Muses' prize money to partner on a collaborative art project with local artist Brandan Odums' after-school art program BeLite, which is housed at Odums' Studio Be.
The cup theme is the Oracle of the Muses and the 2020 design uses multiple colors, a first for the Krewe of Muses. The student artist's design is printed on more than 80,000 cups tossed along the Muses parade route on Thursday, February 20, 2020.