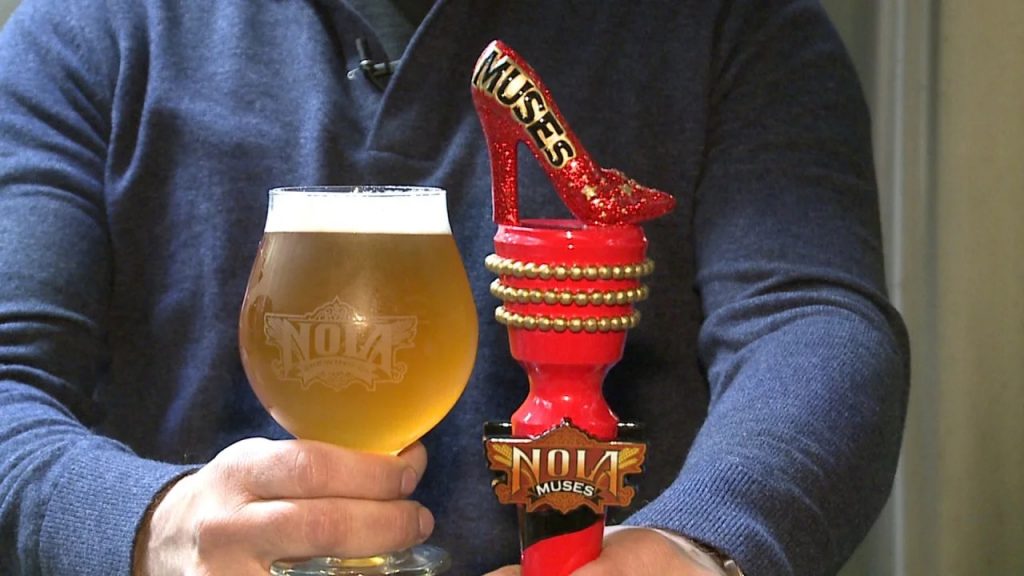 NOLA Brewing teams up with Krewe of Muses for Mardi Gras beer
Originally posted on WGNO on Jan 6, 2015 by Kenny Lopez
NEW ORLEANS (WGNO)- To celebrate Carnival season…The Krewe of Muses teamed up with NOLA Brewing Company for a delightful new brew.
"We wanted to create a flavor that a lot of people will love this Mardi Gras season," Kirk Coco, President and Founder of NOLA Brewing Co., said.
"We came up with a belgian-style light beer, that's 4.4 percent alcohol. It's light and hoppy, and we use belgian yeast," he said.
Being that it's a light beer, it'll keep the Muses ladies going strong for that long parade route.
Muses Member, Shon Baker said, "It's a delicious beer. It's light and suitable for women, but also suitable for men if they want to drink all night long. No heavy drinks on the float. Only light beer."
Muses beer is not available in cans or bottles. It will only be available at various locations around New Orleans, including NOLA Brewing's Tap Room.
When you buy Muses beer, a portion of the proceeds will go to help them raise money for numerous needy non-profit organizations and charities in New Orleans through their Krewe of Muses Foundation.
Tonight at 5:30 p.m. is the official release party for the new beer at NOLA Brewing at 3001 Tchoupitoulas Street.