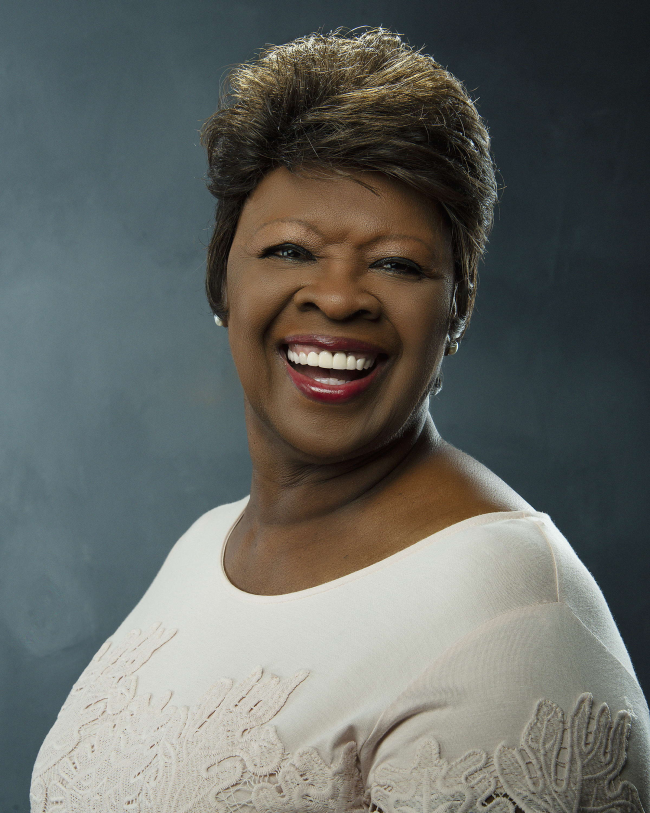 2023 Honorary Muse Irma Thomas
Irma Thomas the "Soul Queen of New Orleans" is most deserving of leading the Muses. She embodies the attributes and spirit of the nine muses, she is our own Euterpe, the Muse of Music.

Krewe of Muses Captain, Staci Rosenberg
Krewe of Muses Captain Staci Rosenberg announced today that Grammy Award-winning, legendary blues and gospel singer, the "Soul Queen of New Orleans" Irma Thomas will serve as the Krewe's 2023 Honorary Muse.
On 'Muses Thersday', February 16th, Thomas will lead the parade riding in the 17-foot-tall fiber optic encrusted red high-heel shoe float. Rosenberg says, "We are absolutely thrilled to have Irma Thomas as our 2023 Honorary Muse. We affectionately refer to her as our "Sole Queen" of New Orleans. She is an inspiration and a role model to all the Muses, Ms. Thomas is truly a New Orleans treasure."
Her recording career began in 1959 with the release of her first single, "Don't Mess with My Man" which reached number 22 on the Billboard R &B chart. In 2007, Thomas won the Grammy Award for Best Contemporary Blues Album for "After the Rain."  Her many hits include "It's Raining," "Ruler of My Heart," "Wish Someone Would Care," "Breakaway," "Anyone Who Knows What Love Is," and "Time Is on My Side."
Ms. Thomas has been performing for over 60 years and continues to be a local favorite and one of the top headliners at the annual New Orleans Jazz & Heritage Festival.
The Muses parade rolls two days before Irma Thomas' 82nd birthday. "What a fantastic early birthday gift to Ms. Irma, as the Krewe and paradegoers honor this fabulous woman." says Rosenberg.