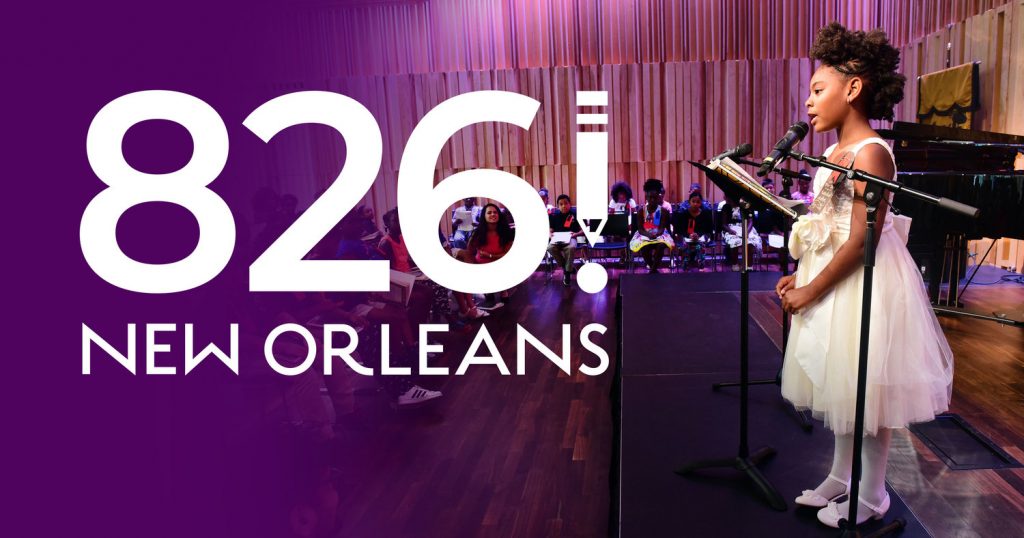 2017 Brunch Raffle Proceeds: Big Class, Inc. (Now 826 New Orleans)
The Krewe of Muses is proud to announce the beneficiary of our "dues blues" raffle proceeds from our annual brunch: Big Class, Inc. (soon to be renamed 826 New Orleans). Big Class is the rare non-profit that provides marginalized children with an invaluable skill and coping mechanism that lasts a lifetime: the ability to write. Arising from a 2010 series of classroom writing projects in Marrero that taught children how to express their own experiences via the written word, Big Class now runs highly effective writing workshops based in the Ninth Ward that annually serve over 1,000 children by teaching writing skills and publishing selected works. These workshops also produce a valuable by-product: surging student confidence. In fact, over 80% of the children identify themselves as writers after completing a Big Class workshop! And the writings themselves are beautiful and heart-wrenching personal stories that need to be told.
We encourage everyone to read History Between the Folds and support the charity's upcoming fundraising event, A Dark and Stormy Night.