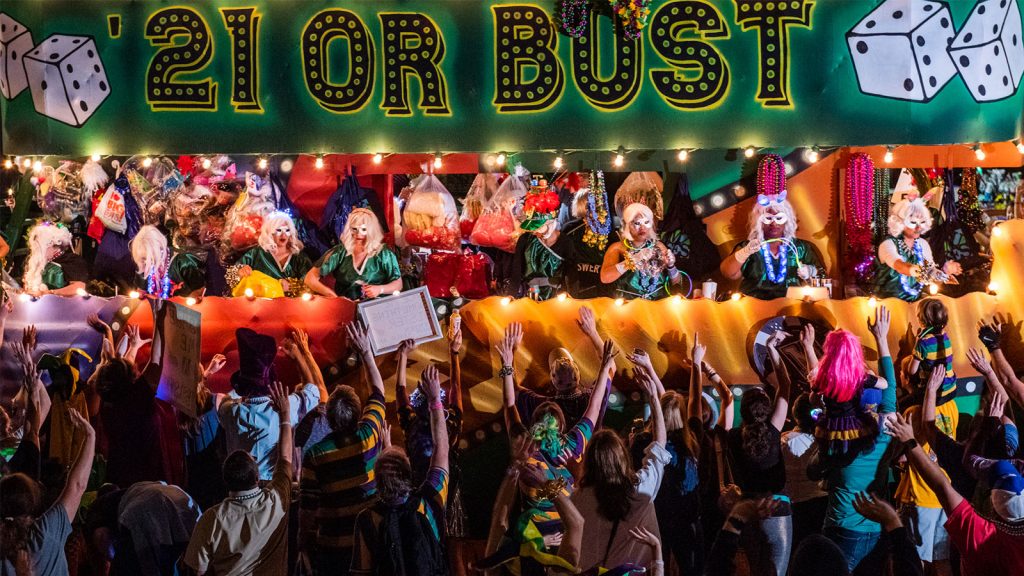 2015 Parade Ride Auction Benefiting Doctors Without Borders Kicks Off
Are you Goddess enough to roll with the Muses?
The Krewe of Muses kicks off its 2015 Parade Ride Annual eBay Auction. Join the Goddesses for a once-in-a-lifetime chance for a woman (over 18 years of age) to ride in the all-female Krewe of Muses Mardi Gras parade in New Orleans on Thursday, February 12, 2015.
Muses past auctions have attracted tremendous internet attention and bidding wars. "The mission of our Krewe has always been to share the Muses Mardi Gras and philanthropic spirit with New Orleanians and lovers of New Orleans – near and far," said Krewe Captain Staci Rosenberg.
Bypass the 500+ women who have been waiting for years to ride in New Orleans' most popular parade, while raising money for a worthy cause. Prize includes a priceless ride and an unforgettable experience, plus costume, mask, entry to the riding-member-only pre-party beginning at 2:00 p.m. and post-parade aMUSEment party featuring a performance by Salt-N-Pepa. Throws, which cost approximately $1,000, must be purchased separately. Select 2015 Muses throws are still available.
Bidding began on Thursday, January 8th, at 9:00 p.m. CST and ends Thursday, January 15th, at 9:00 p.m. CST. Click here to go directly to the auction.
Proceeds from this auction go to Doctors Without Borders (Médecins Sans Frontières), an international independent medical humanitarian organization that delivers emergency aid to people affected by armed conflict, epidemics, natural and man-made disasters, and exclusion from health care in nearly 70 countries. The 2014 Ebola outbreak has called attention to the type of vital, life-saving work that this organization is performing around the world. Doctors Without Borders' West Africa Ebola response started in March 2014 and counts activities in Guinea, Liberia, Mali, and Sierra Leone. The organization operates seven Ebola case management centers, and has treated more than 4,000 Ebola cases.
Please contact Krewe of Muses at info@kreweofmuses.org or (504) 269-1422 with any questions.