Welcome to the Krewe of Muses Parade for 2008
The Krewe of Muses, founded in the year 2000, with their first parade in 2001, has 765 riding members for this 8th annual parade.
You've heard of Studio 54? Well get ready for Muses 08…get ready to get down and disco because tonight all of New Orleans will catch.
Here comes the parade!
The Crescent City Roller Girls: are handing out a special throw from the Krewe of Muses. Last year the Muses entertained the city with a special comic book. This year the Muses offer the original parade lyrics for Muses Night Fever.
Marching Unit – Roller Girls
Shriner Dune buggies
Band – U.S. Marine Corp
Marching Unit – Molly Marines
Flambeaux
Marching Unit – Walking Shoes
Float 1 – The 9 Muses 2008 – the Muses Officers
Marching Unit – Butterflies
Band – St Augustine High School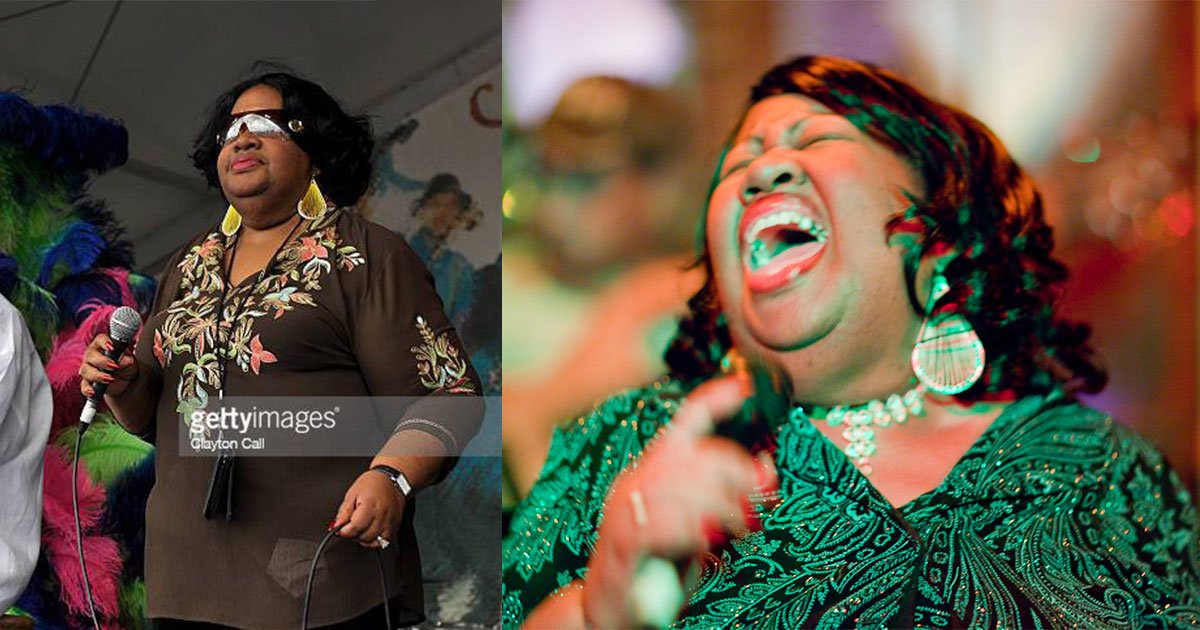 Float 1a – The Muses Shoe — Honorary Polhymnia – the Goddess of Spiritual Song – Marva Wright
Marva Wright is called the Blues Queen. Fans of her energy–filled performances, both live and recorded, call her a lot of other things, too, like "Marvalous Marva." The "bluesiana" numbers she favors are a strong showcase for her dynamic, gospel–rooted voice. One listen would be enough to convince any newcomer of her strengths, which is surprising in light of the fact that the vocalist was a late bloomer who didn't turn professional until 1987,
Although she made a career out of music late in life, Wright actually began to sing much earlier, when she was nine years old. Like many artists, her first public singing efforts were heard in church, with her mother as her accompanist.
All hail our Honorary Polhymnia – Marva Wright!
Band – Xavier Prep High School Marching Band
Horse Unit – Lady Godiva Horse Unit
Float 1b – Mt. Olympus Brass Band (Coolbone)
Walking Unit – N. O. Circus School
Walking Unit – America's Wetlands
Float 2 – The Bathing Muses
This giant bubbling bathtub is a Muses signature float.
Band – O. P. Walker High School Marching Band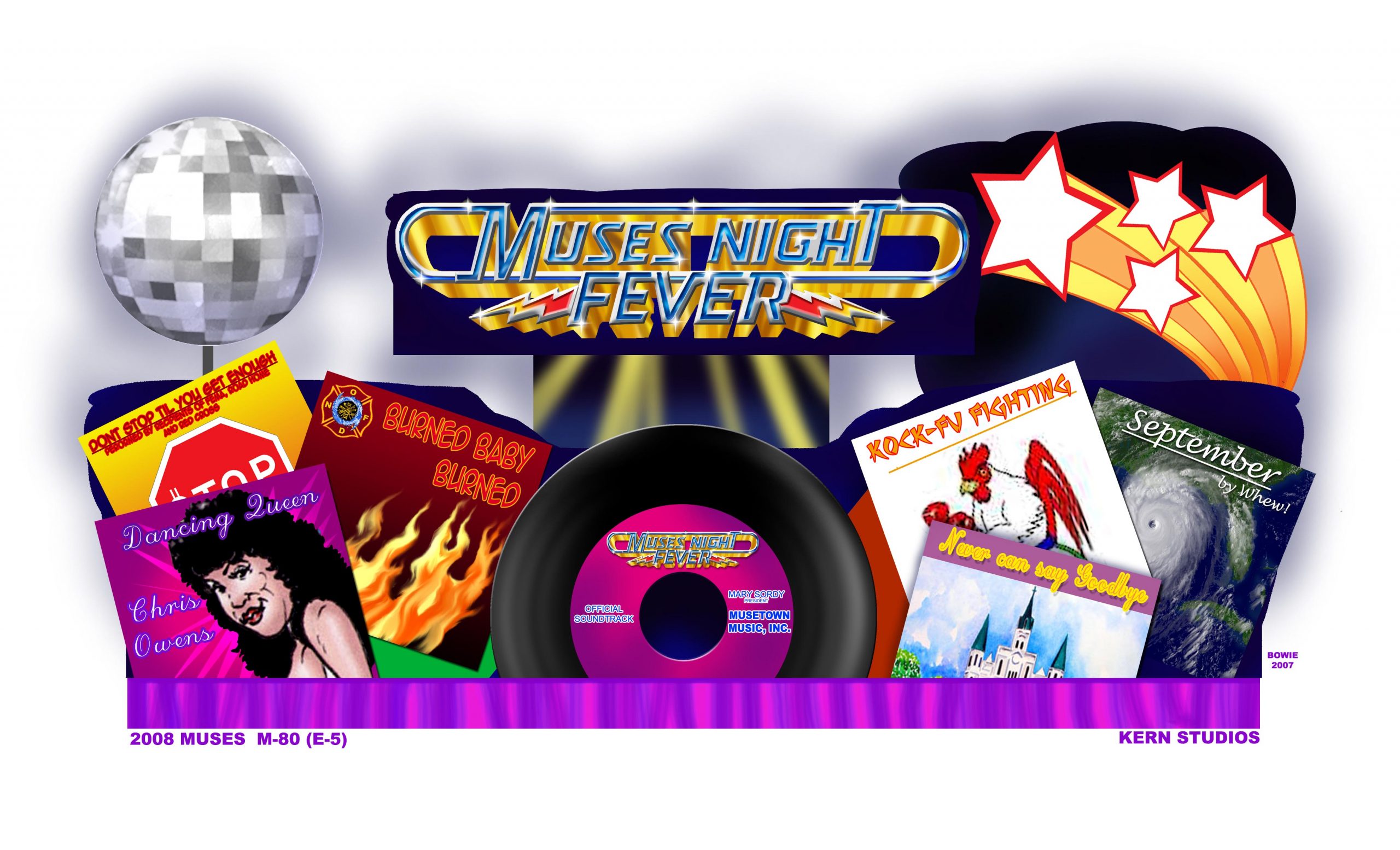 Float 3 – Title Float – Muses Night Fever
Get ready for a disco night…with hit after hit from the Disco era rolling past.
Band – Warren Easton Marching Band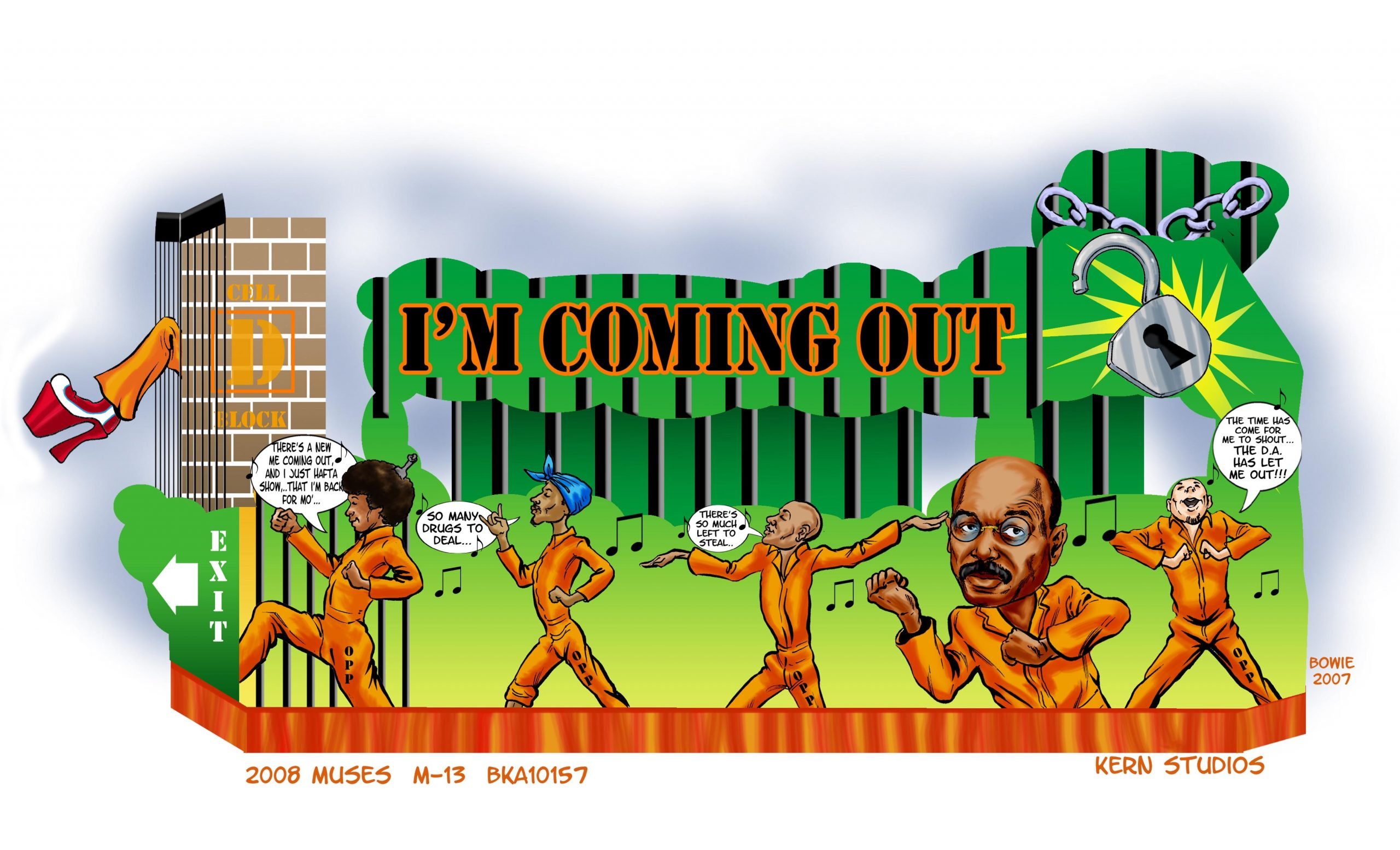 Float 4 – I'm Coming Out
To the tune of Diana Ross's disco hit…but this song is being sung by the residents of the OPP under former District Attorney Eddie Jordan….
I'm coming out
I'm out of OPP
No orange jumpsuit for me
Band – Rabouin High School Marching Band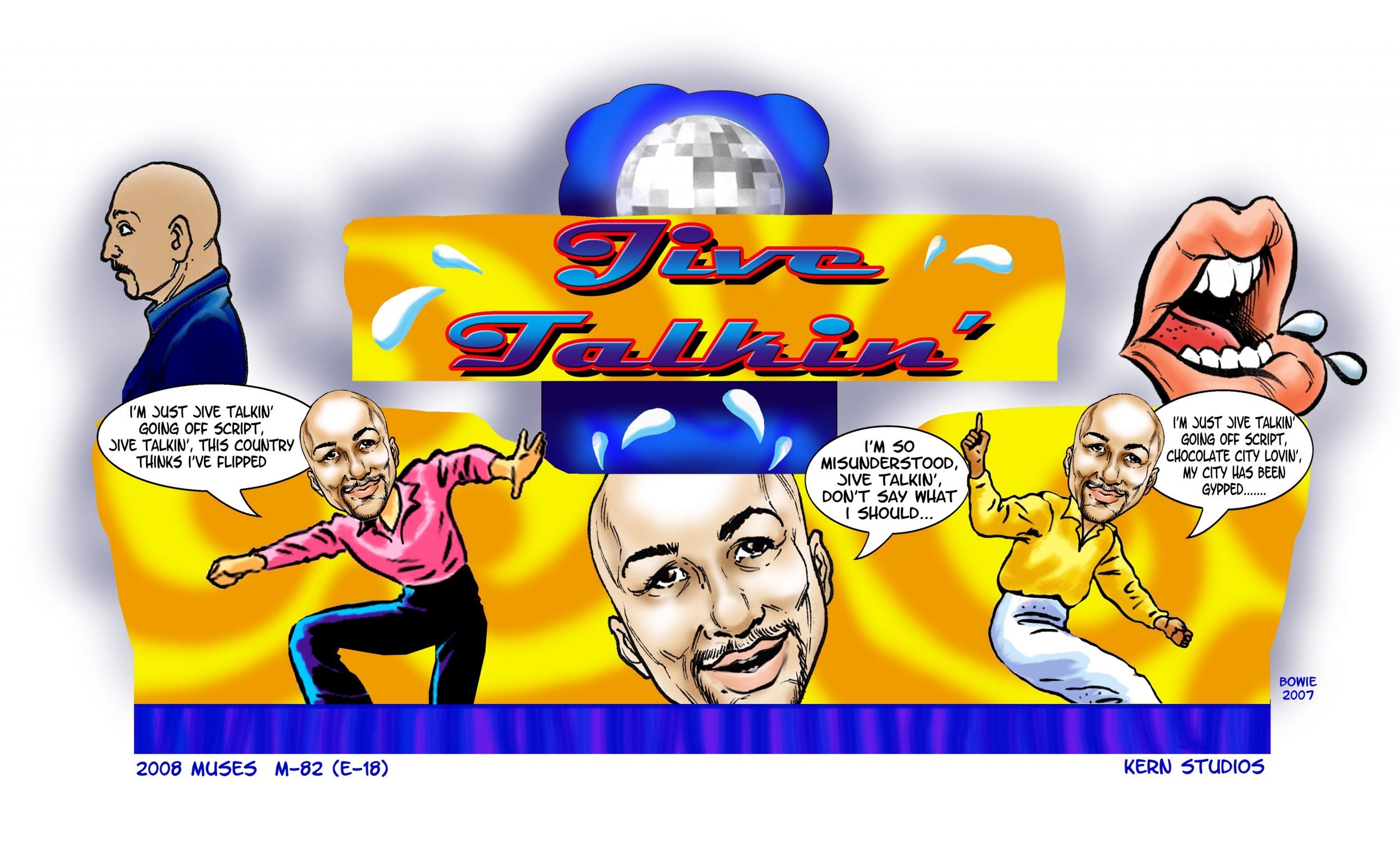 Float 5 – Jive Talkin'
Now sung by Mayor C. Ray Nagin
Jive Talkin'
Going off script
Jive Talkin'
The country thinks I've flipped
Jive Talkin'
I'm misunderstood
Jive Talkin'
Don't say what I should…that's our mayor
Band – East St. John High School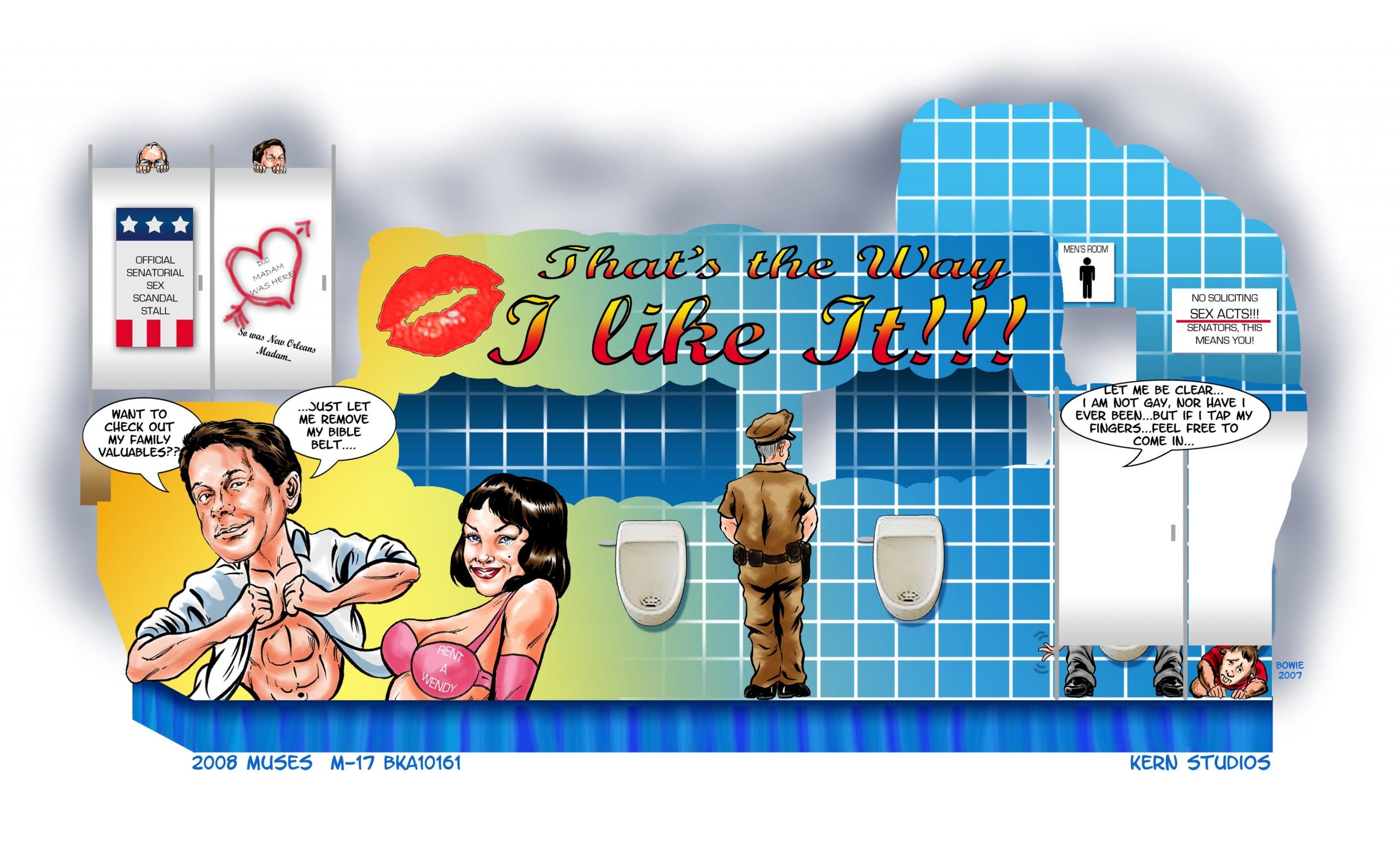 Float 6 – That's The Way I Like It
As sung by Senator's David Vitter and Larry Craig
That's the way – uh–huh, uh–huh they like it…at least when the press is not around.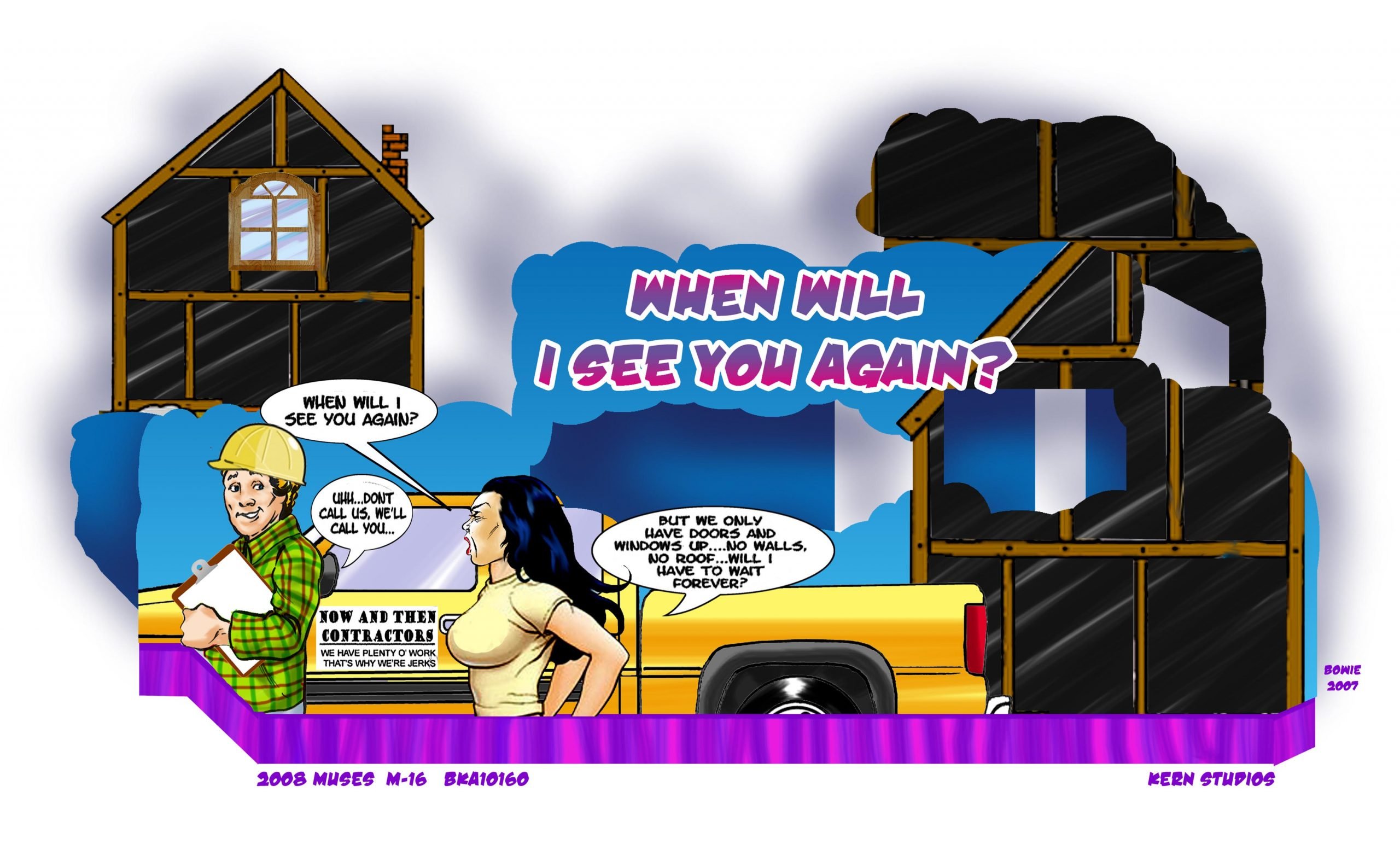 Float 7 – When Will I See You Again
As sung by the renovating population of New Orleans….to their contractors.
Band – Joseph S. Clark High School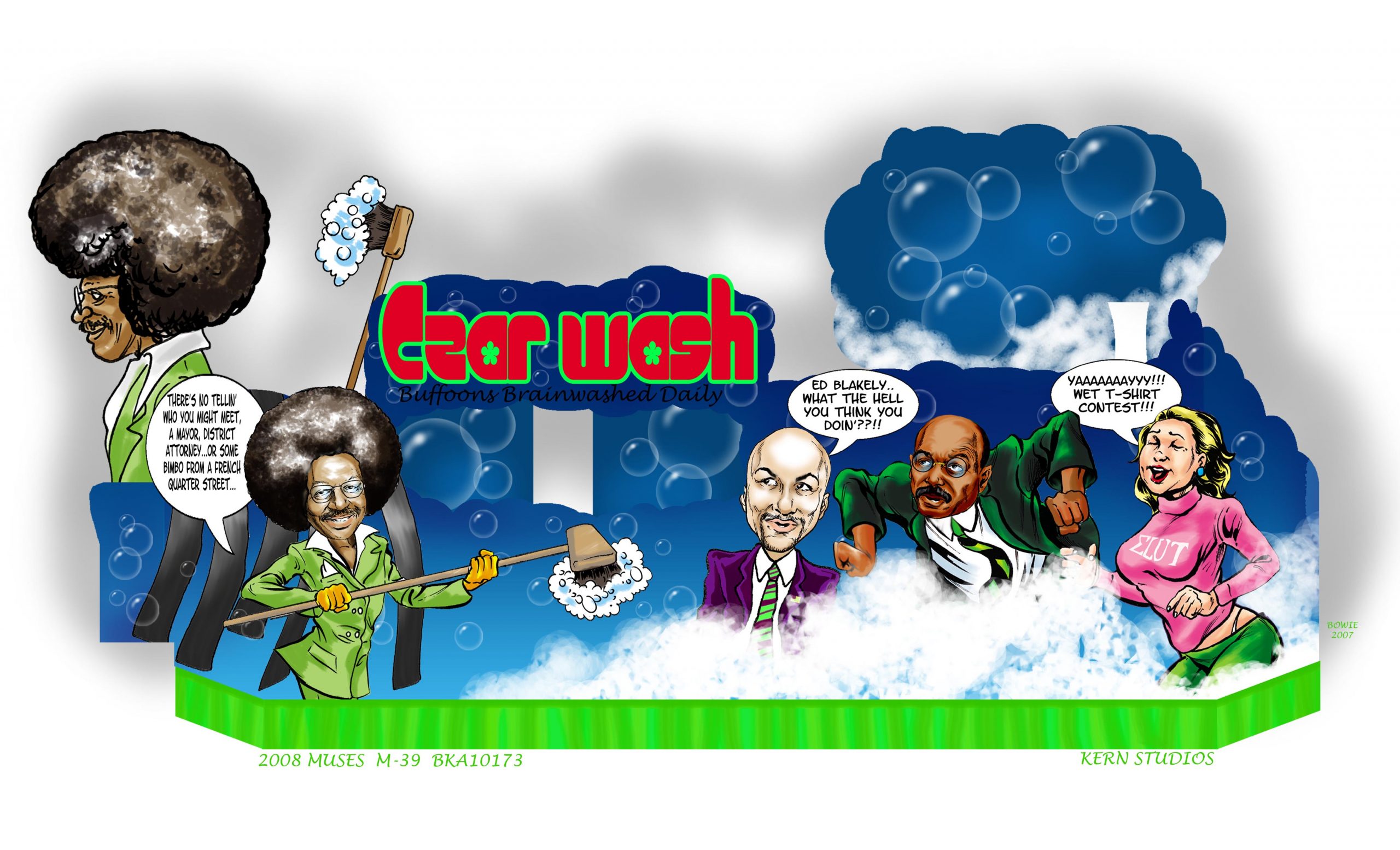 Float 8 – Czar Wash
To the tune of Car Wash as sung by the Staff of Dr. Ed Blakely – New Orleans' own Recovery Czar.
Workin' at the Czar Wash
Talkin 'bout the Czar Washer
We know the work can be kinda hard
Dealing with buffoons you'll never be a star
Band – George Washington Carver Sr High School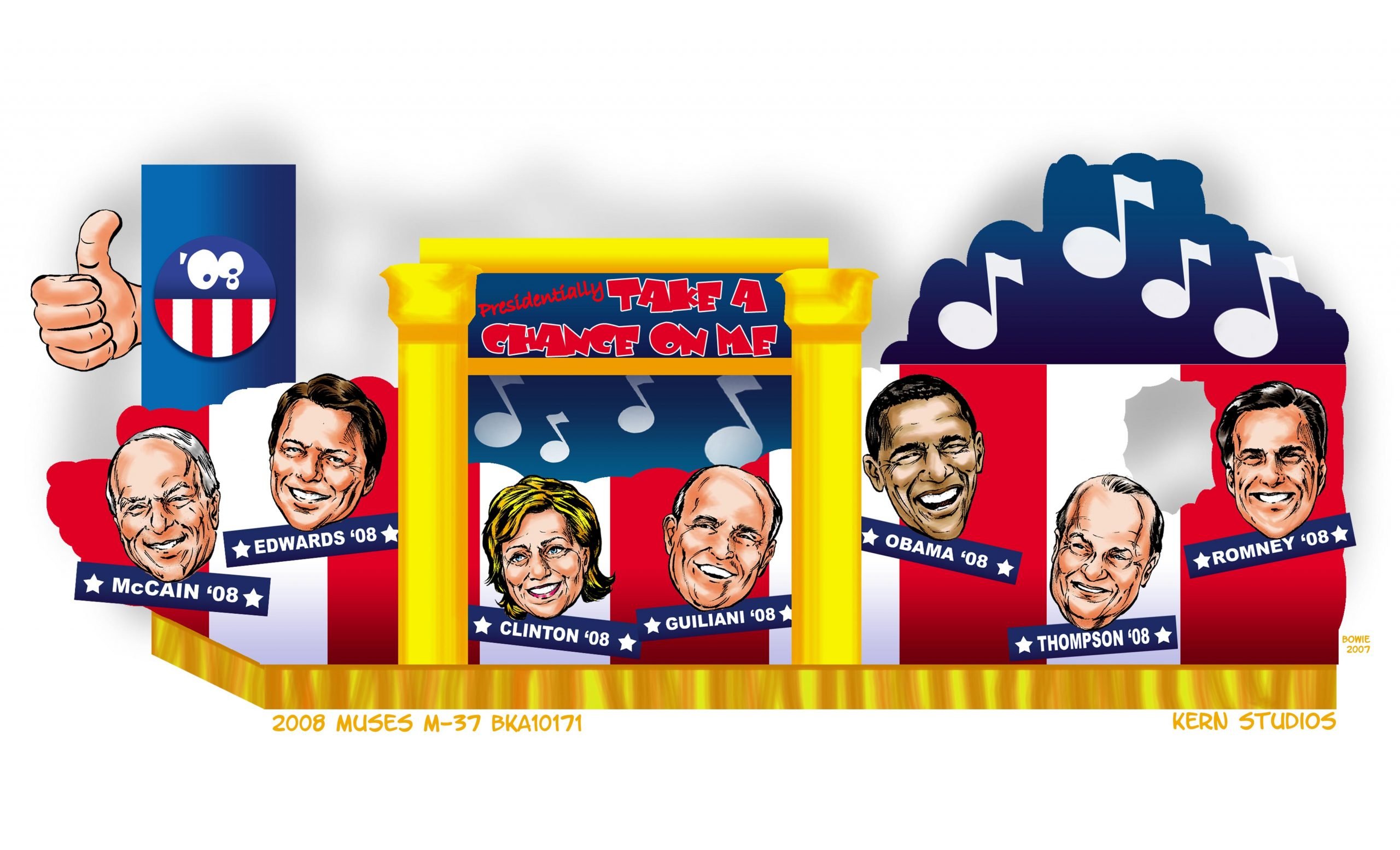 Float 9 – Take A Chance On Me
This Abba classic is now sung by the candidates for President of the United States.
If you want me black, if you want me white – Presidentially, Take a Chance on Me…it's this year's presidential candidates vying for your vote!
Band – Sarah T. Reed. High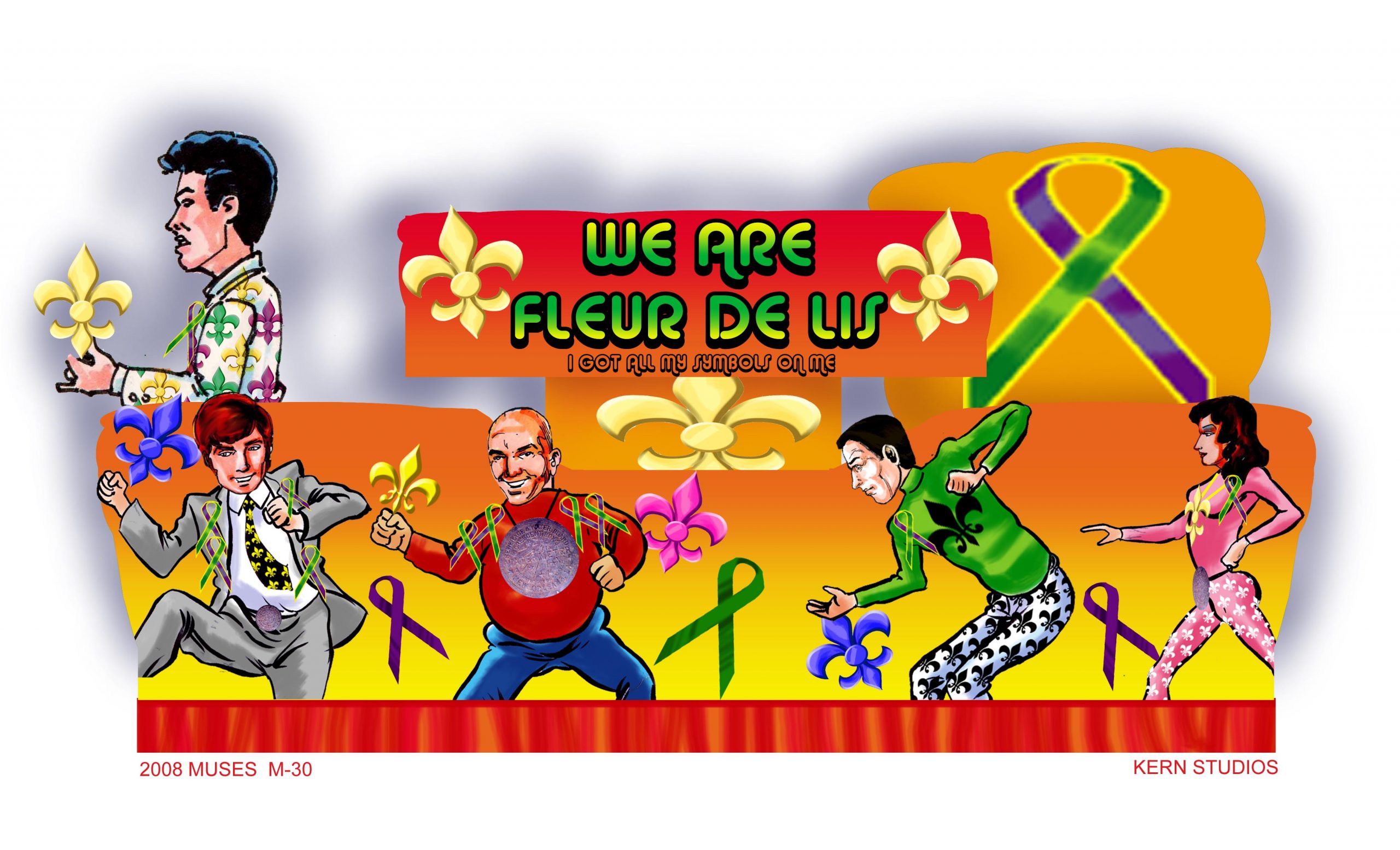 Float 10 – We Are Fleur De Lis
To the tune of We Are Family as sung by the fleur de lis covered citizens of New Orleans
We are Fleur de lis – I've got all my symbols on me…which all of us have in the past two years!
Band – Livingston High School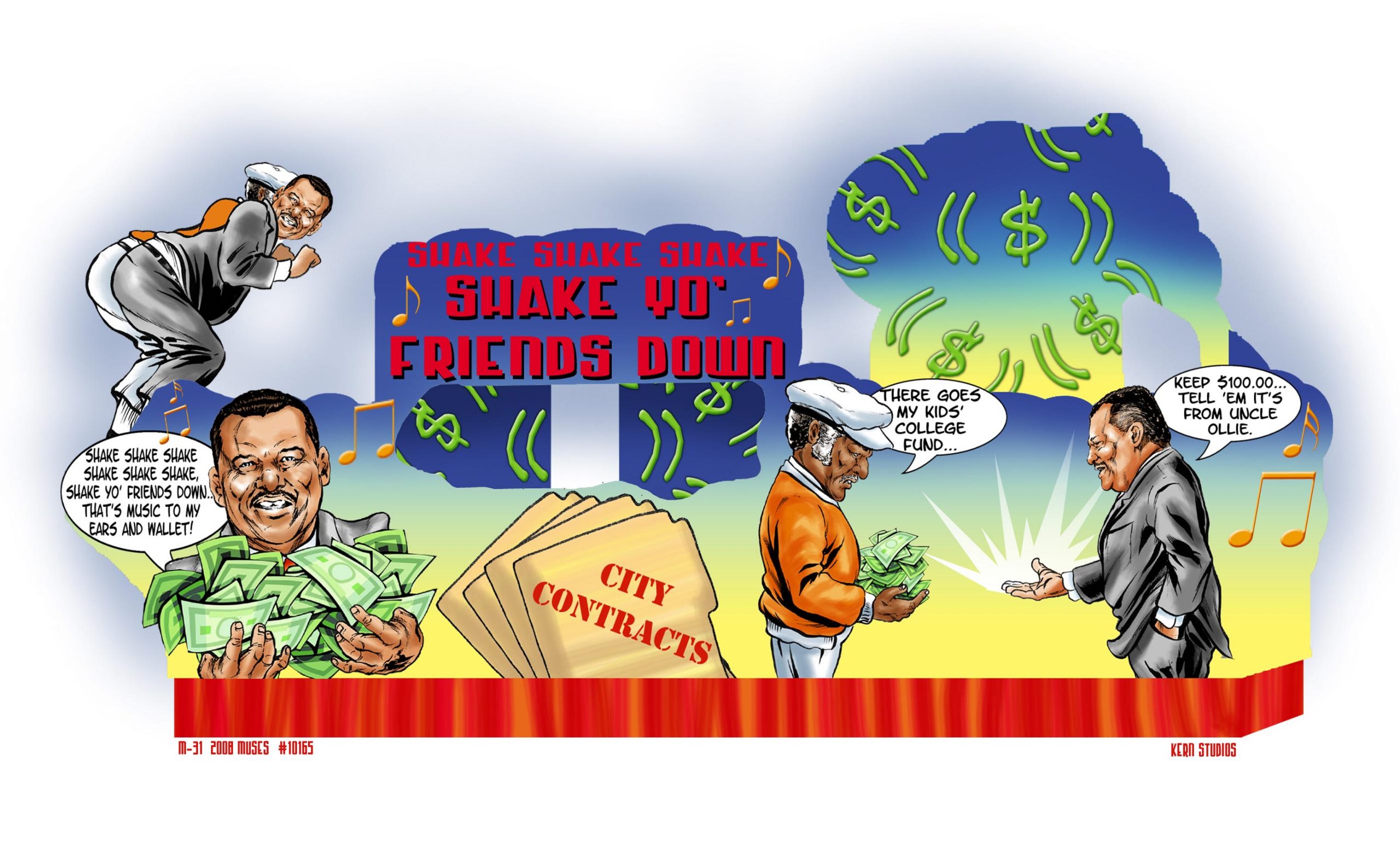 Float 11 – Shake Shake Shake
Shake Shake Shake – Shake Your Friends Down: to the tune of Shake Your Booty by Oliver Thomas and Pampy Barre…and others to be named later by Jim Letten.
Band – Fredrick Douglas High School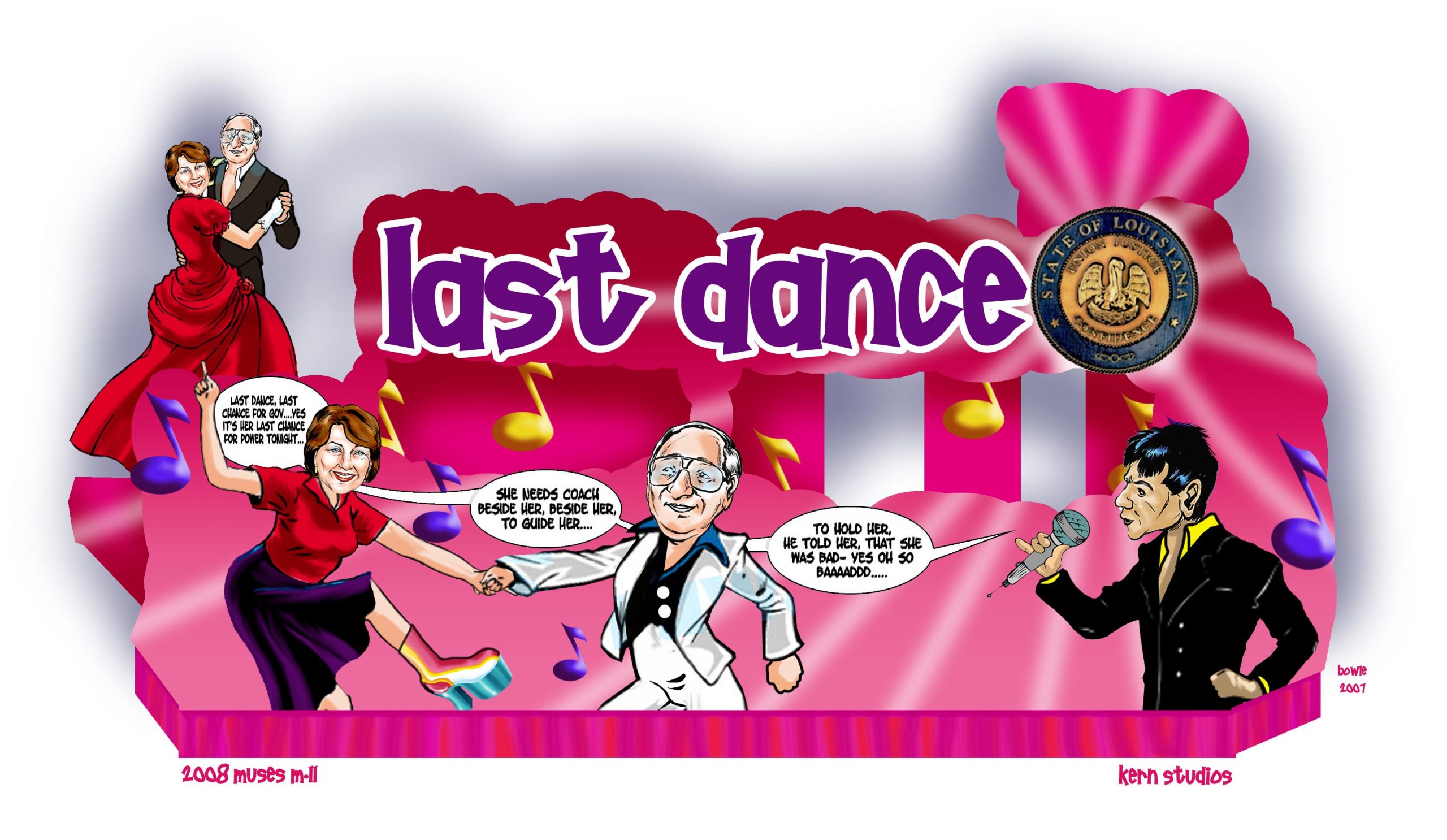 Float 12 – Last Dance
As sung by Governor Bobby Jindal to former Governor Kathleen Blanco
Yes it's her Last Dance – Last Chance for Gov!
Band – Rebirth Brass Band and the Lady Buck jumpers
Horse Unit – Wild West Wranglers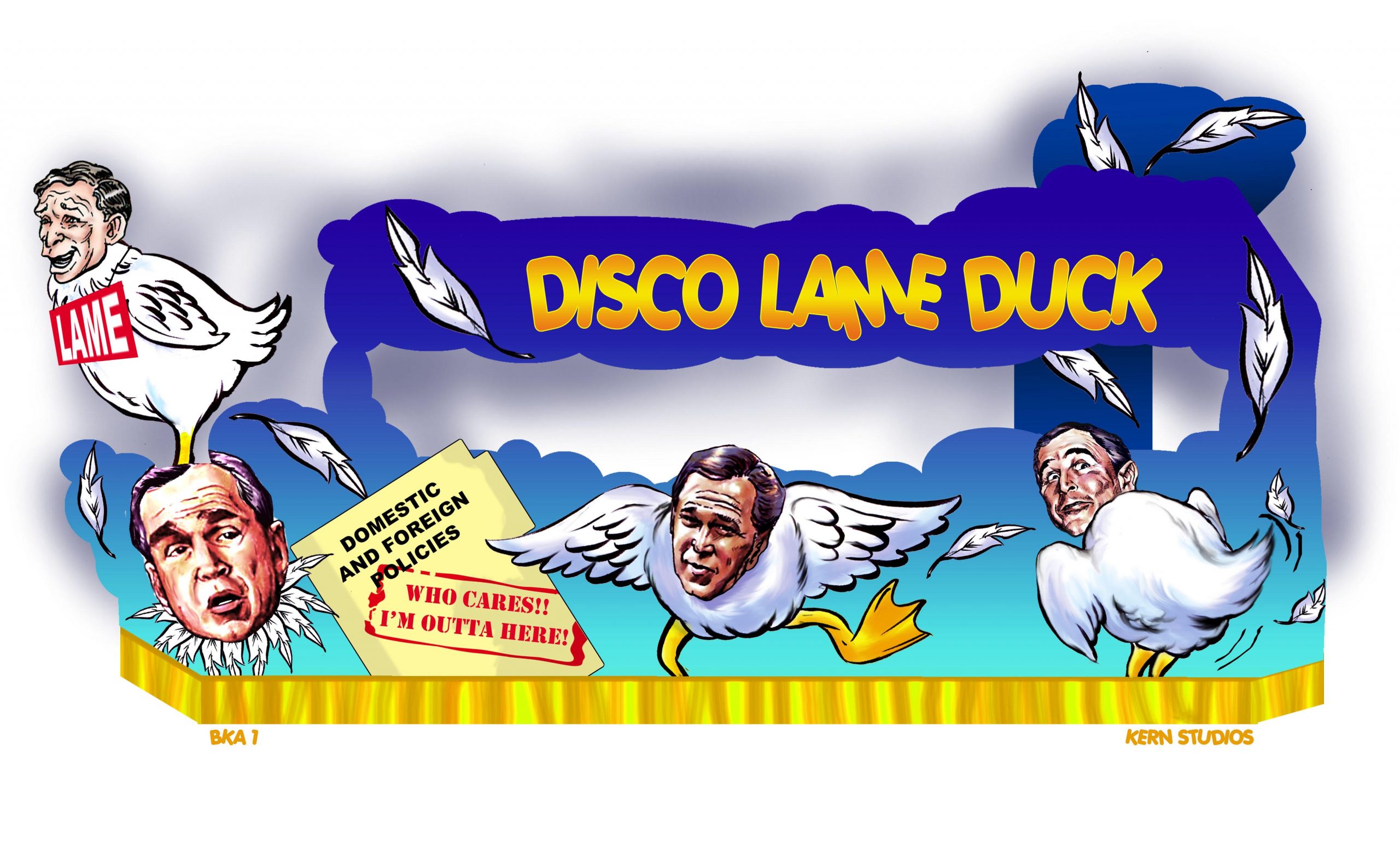 Float 13 – Disco Lame Duck
Don't shoot Cheney – It's the Disco Lame Duck…yes it is the last year GW will grace a satirical float as our President!
Band – Rolling Elvi and van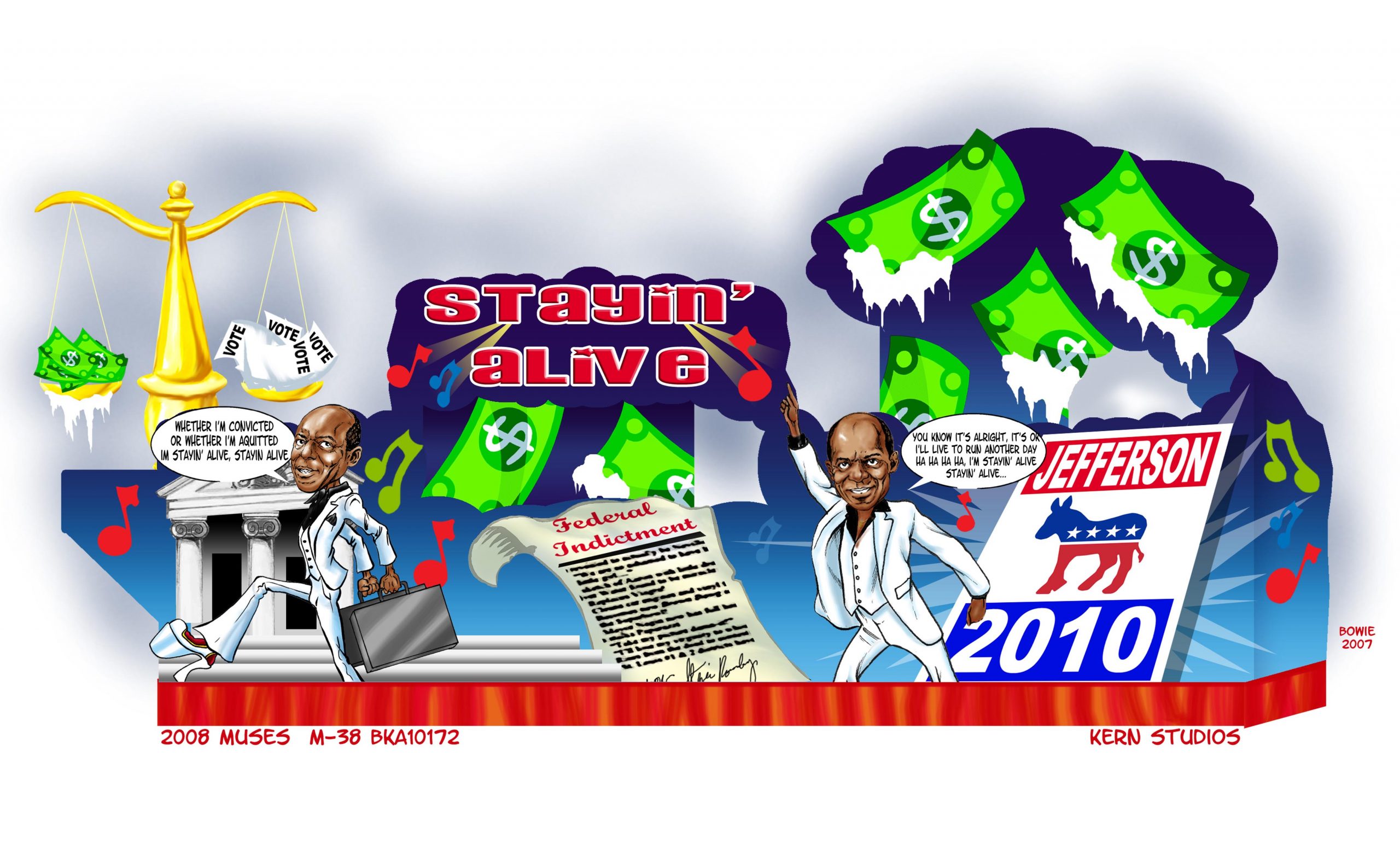 Float 14 – Stayin' Alive
As sung by Congressman Bill Jefferson
Whether he's convicted or whether he's acquitted he's stayin' alive! Hear the news breaking and the family is shakin' but he's stayin' alive!
Marching Unit – Pink Slip Float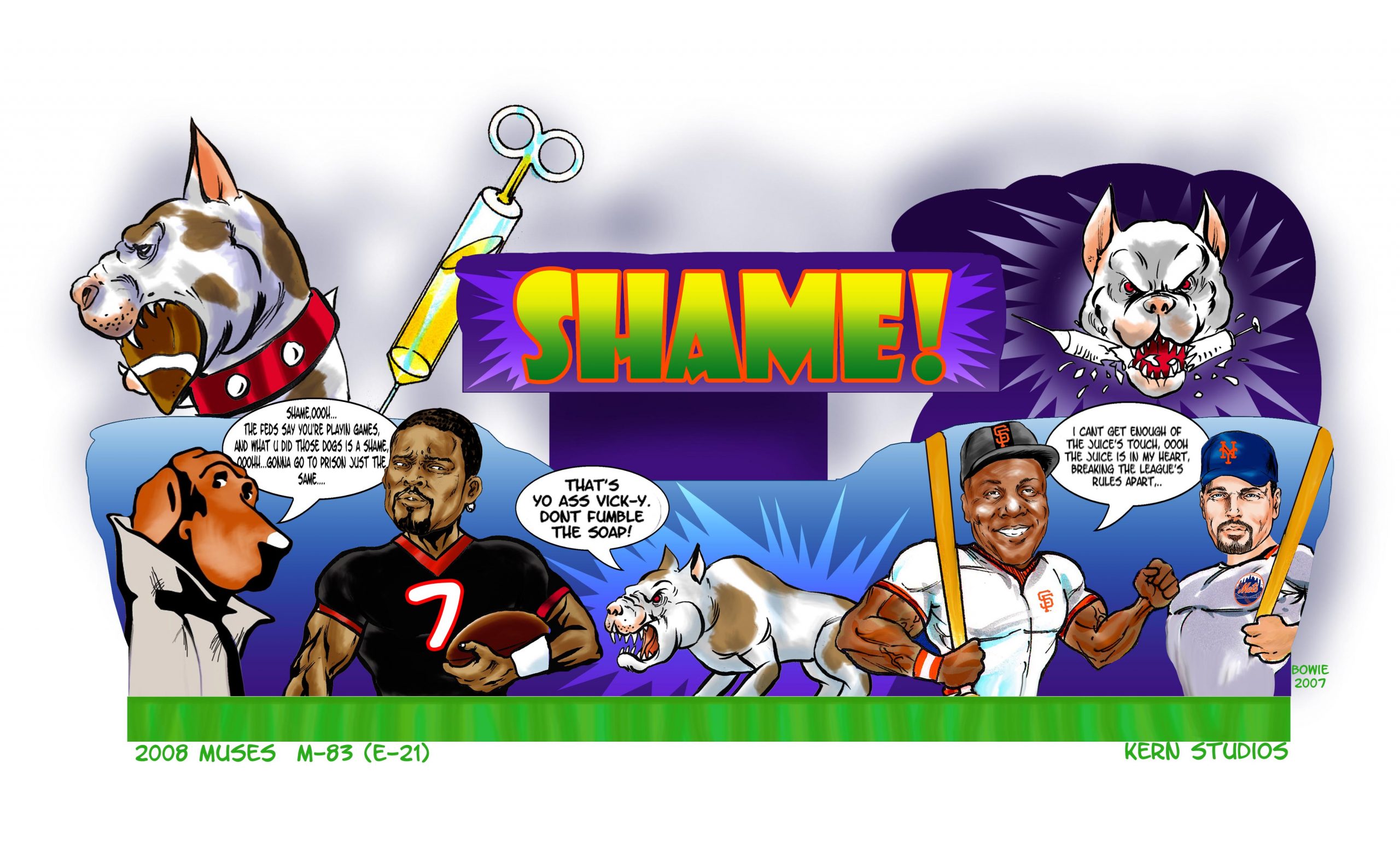 Float 15 – Shame
The original song was sung by Evelyn Champagne King – but this version is sing by fans of Michael Vick and Barry Bonds and sports fans everywhere…what a shame.
Drill Team – Pussyfooters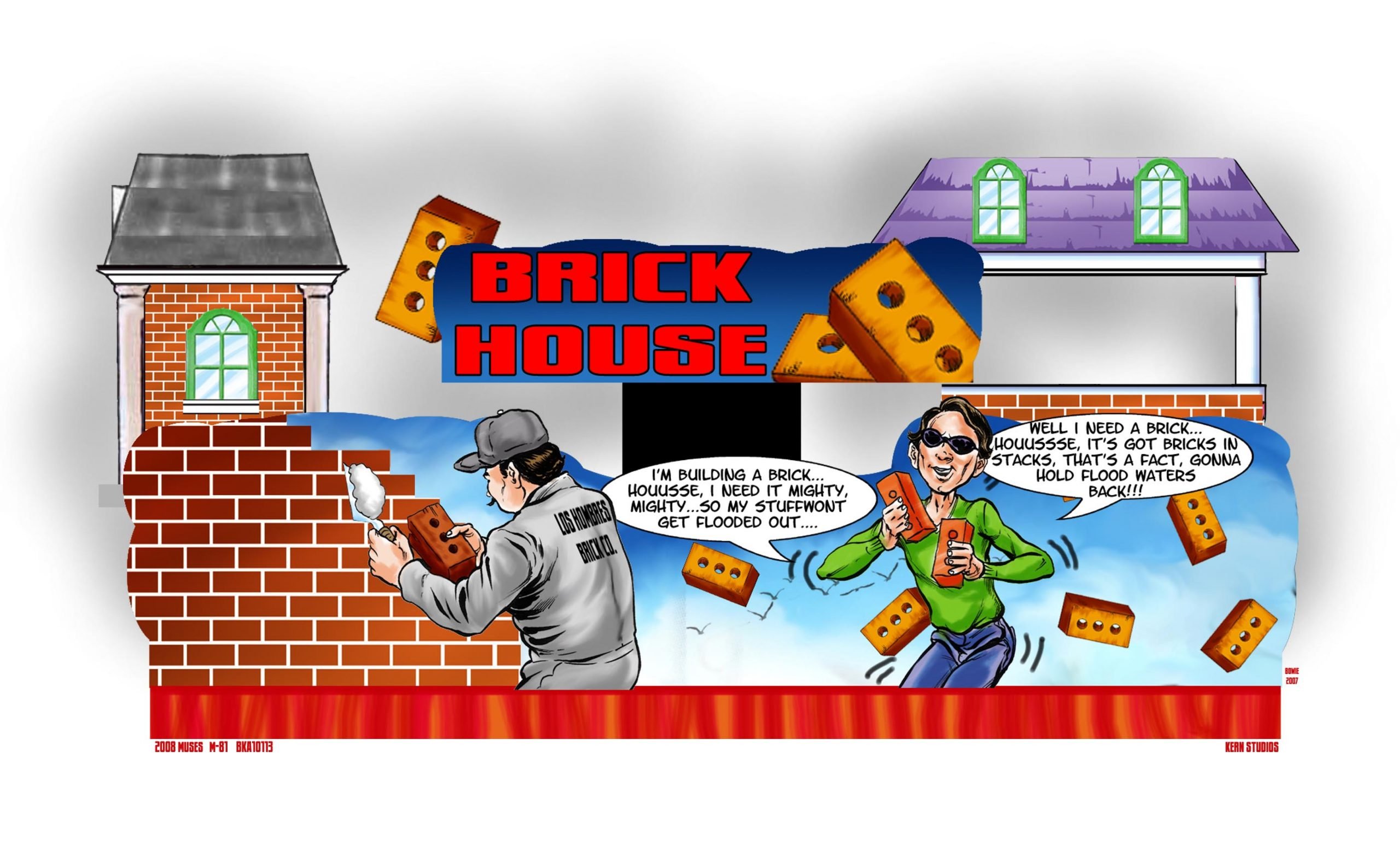 Float 16 – Brick House
Yes's he building a brick house – he'll make it mighty mighty so his stuff won't get flooded out…
Riding Unit – Lake Charles City Marshal Motor Cycle Unit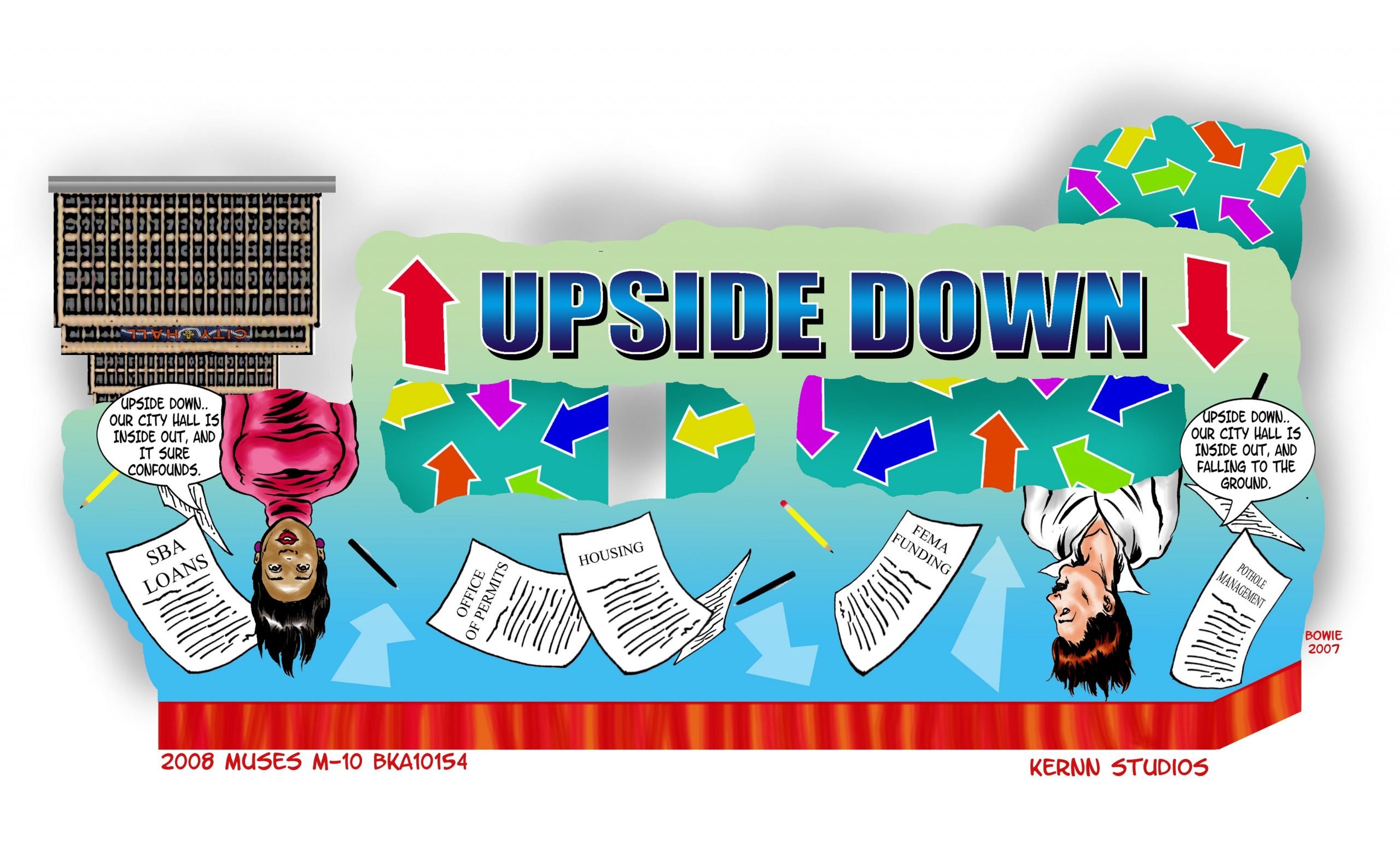 Float 17 – Upside Down
Yes it looks like City Hall is Upside Down…but that is no surprise to the people of New Orleans.
Marching Unit – Camel Toe Lady Steppers & Hot Eight Brass Band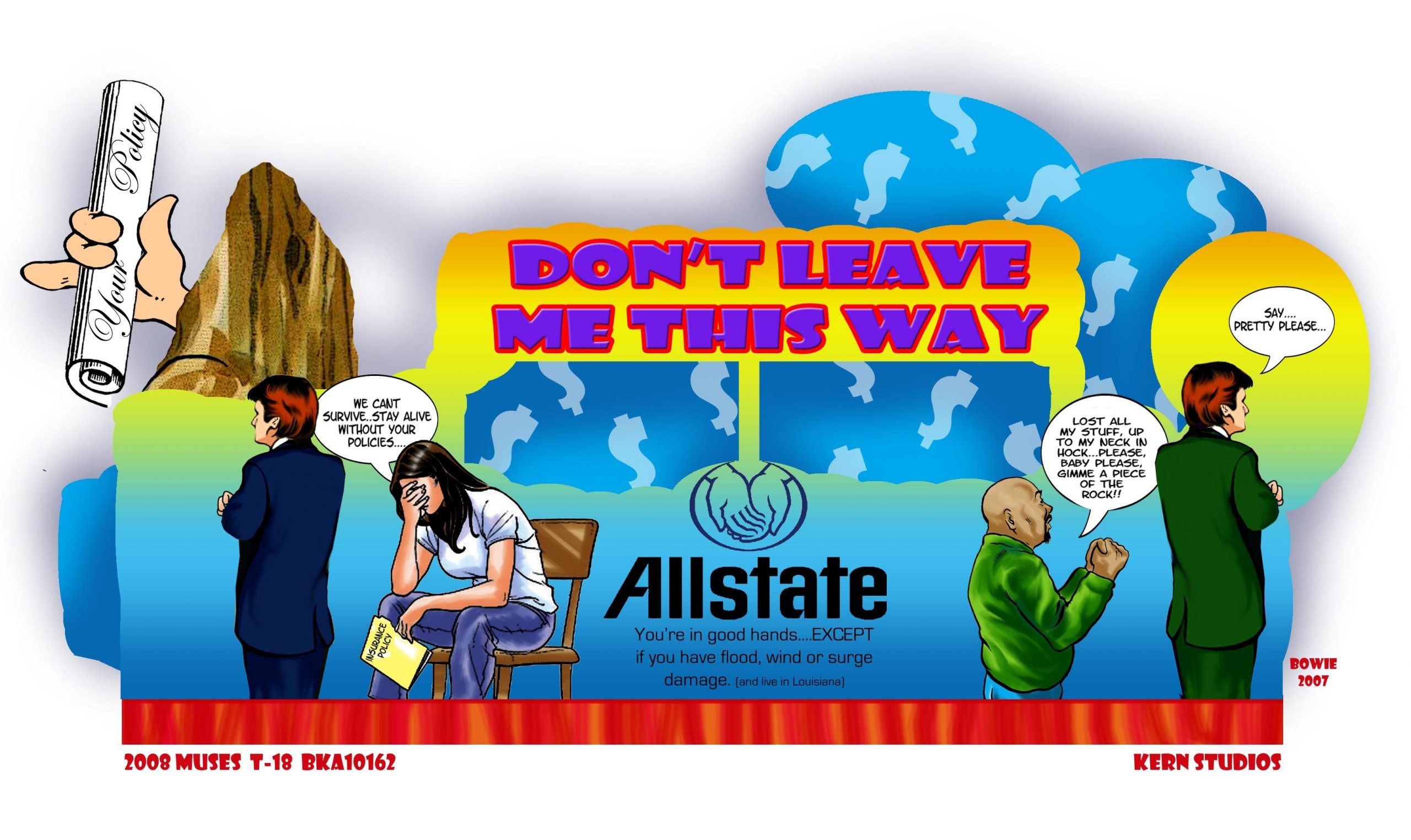 Float 18 – Don't Leave Me This Way
As sung by the uninsured of Louisiana and the Gulf Coast…these are some good hands when it comes to the hand off.
Band – Pinettes Brass Band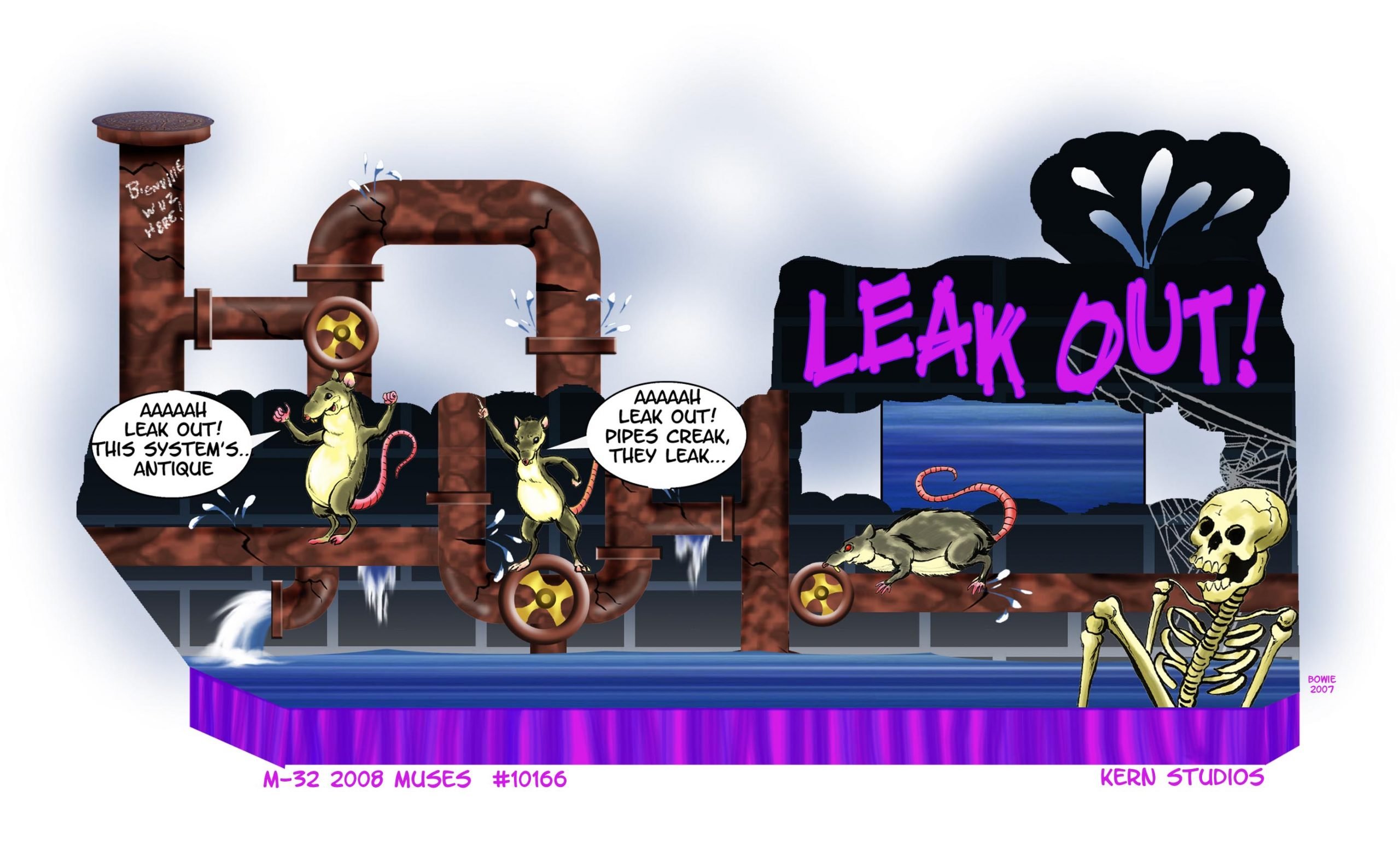 Float 19 – Leak Out
As sung by the Sewerage and Water Board of New Orleans
Leak Out – system's antique – Leak Out…
Note the beautiful pipe prop on the float that says "Bienville Wuz Here."
Marching Unit – Bearded Oysters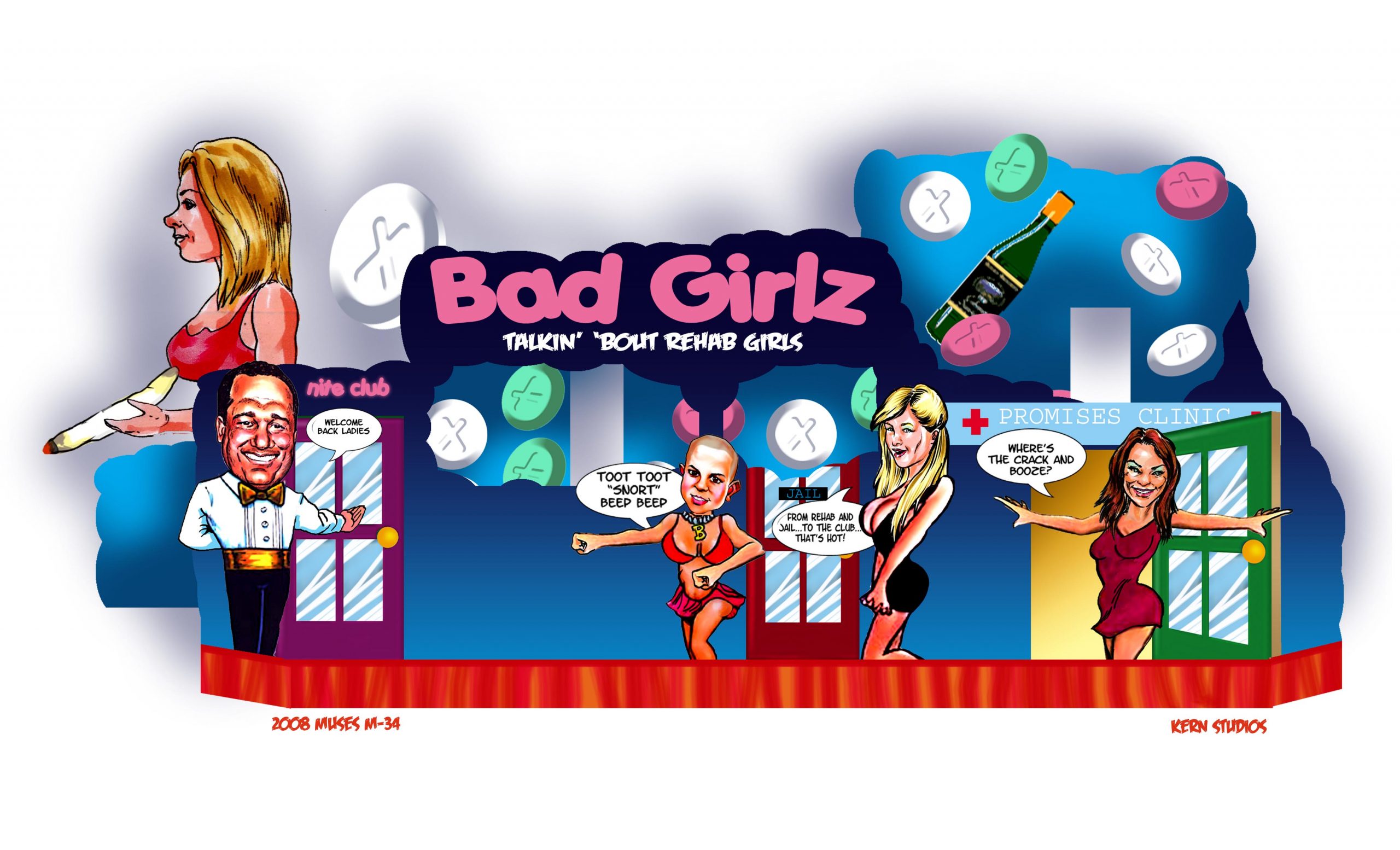 Float 20 – Bad Girls
As sung to Britney Spears, Paris Hilton, Lindsay Lohan and Nicole Ritchie
Bad Girls – yes, we're talkin' 'bout rehab girls…
Marching Unit – Jelly Bellies
Band – Revolutionary Snake Ensemble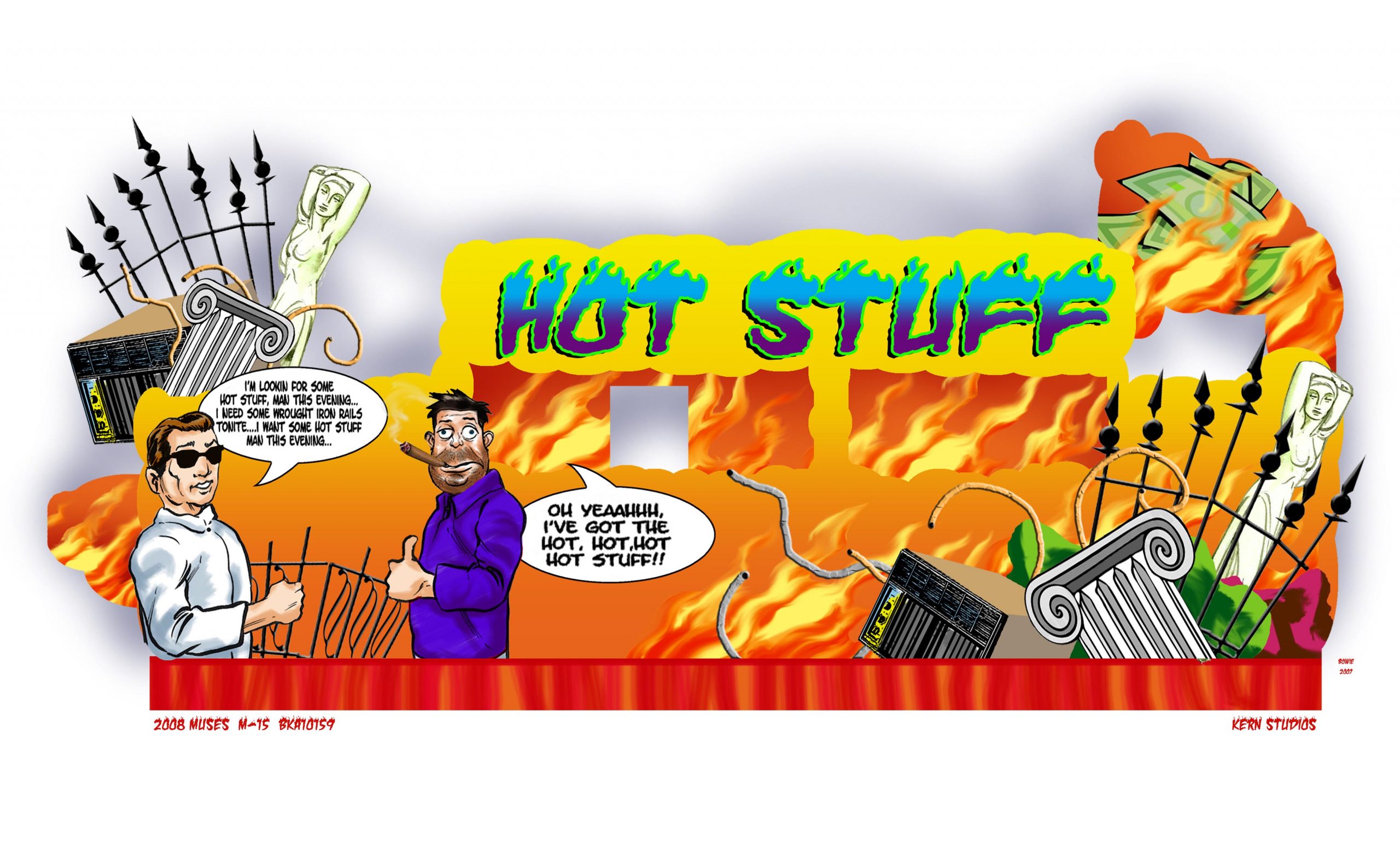 Float 21 – Hot Stuff
As sung by the looters of New Orleans
Copper pipes, architectural treasures and wrought iron fences…Yes they're lootin for some hot stuff tonight
Band – To Be Continued
Horse Unit – Stepping in Style Riders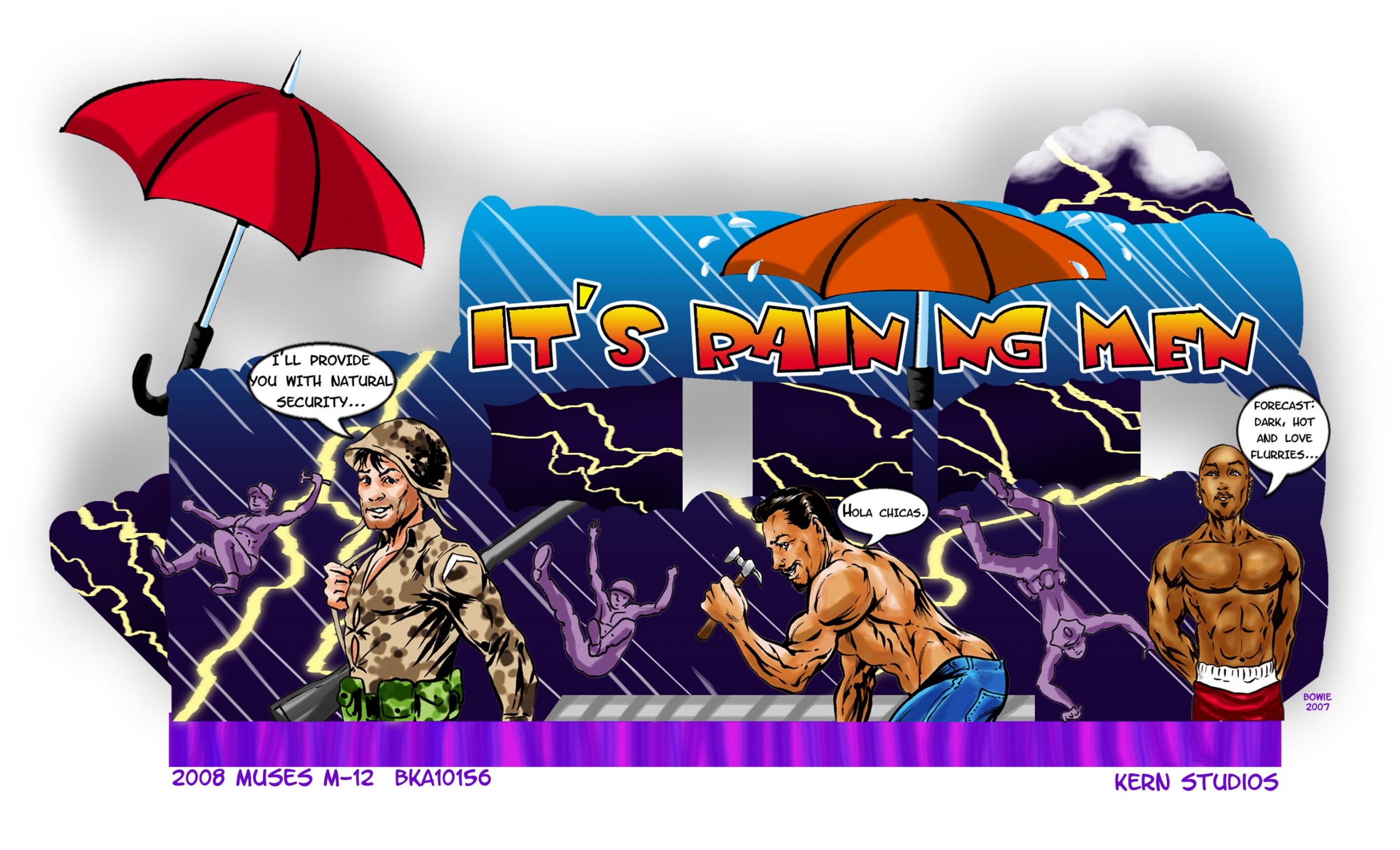 Float 22 – It's Raining Men
As sung by the women of New Orleans
Yes these days in New Orleans it's raining men – workmen and national guardsmen that is…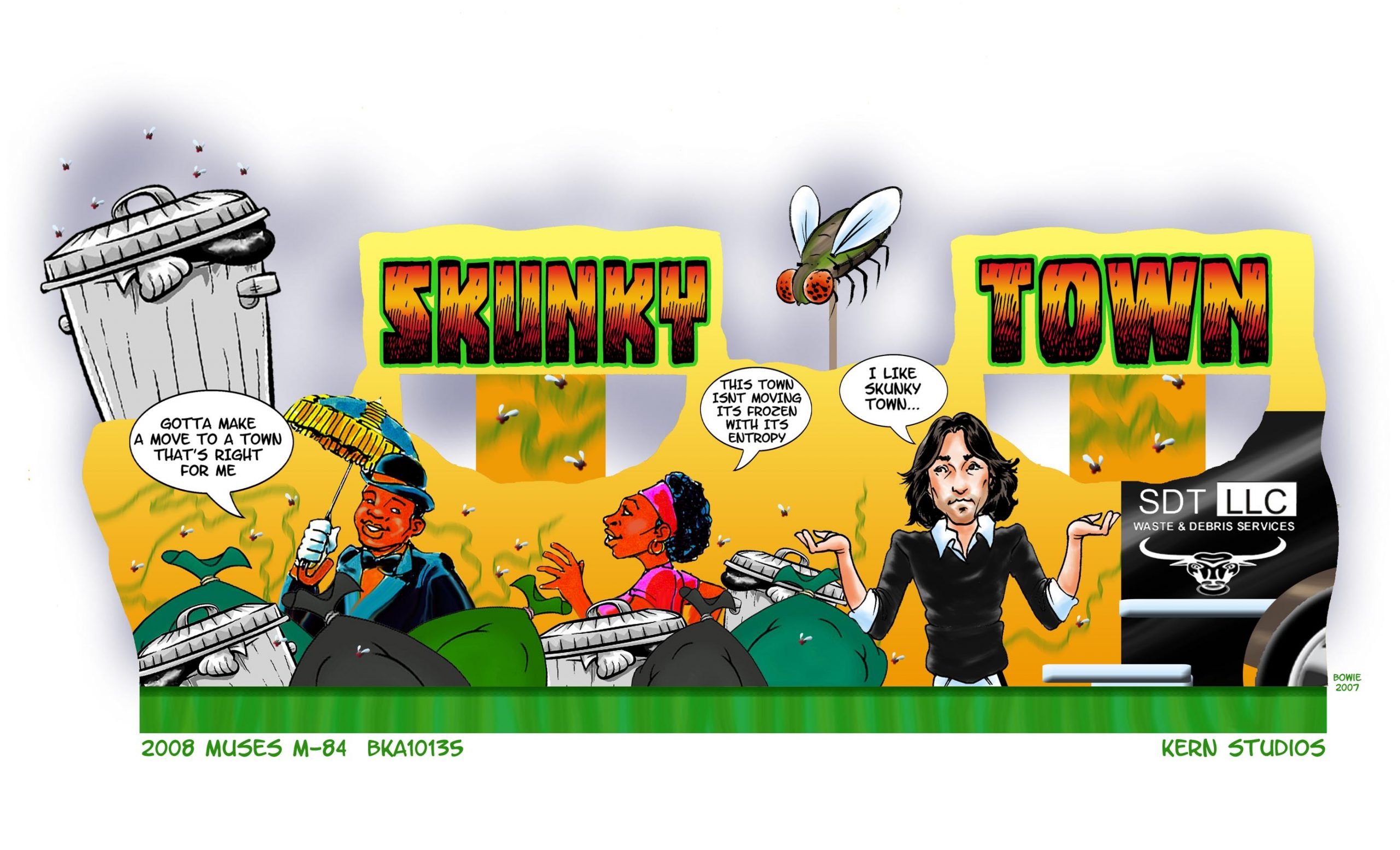 Float 23 – Skunky Town
As sung by Sidney Torres
Gotta make a move to a town that's right for me? No way – Sidney wants to clean up Skunky Town!
Band – Panaroma Brass Band
Float 24 – F.E.M.A.
As sung by the employees of the Federal Emergency Management Agency
Yes it's fun to work for the F.E.M.A …at least they're better then the Corps!
Float 25 – Sirens – I Will Survive
To end the parade on the right disco note the Muses make the statement from the Gloria Gaynor classic:
I am New Orleans and I Will Survive!
Good night and thank you for joining us for the 8th annual Krewe of Muses parade.