Welcome to the 11th Annual Krewe of Muses Parade
Welcome to the 2011 Krewe of Muses parade! As always – tonight's parade promises lots of excitement! Put on your dancing shoes and get ready for Dancing with the Muses!
This year lucky viewers will catch an array of new fabulous throws.
This year's cup was designed by 17-year-old Michael Washington of O. Perry Walker High School. Washington earned a $1000 Muses grant for his school's art program!
Other amazing throws to look for include the new Muses insulated lunch box, light up yo–yo, light up quacking duck and squealing dolphin beads, 2011 shoe bead, flashing Muses bangle bracelet, the annual shoe bracelet, strobe theme bead, Gulf Coast plush benefiting coastal restoration, light up shoe barrette, light up diamond rings, Muses luggage tag on a bead and much more. And no one will be able to miss the Muzeuzela horns!
And the glitter shoes individually decorated by Muses will also be a prime catch tonight!
Here comes the Muses parade! Forget about Dancing with the Starts! It is time for Dancing with the Muses 2011!
The Muses Balloon leads the parade each year! This year the krewe will be throwing the magic parade ball that changes colors and is inspired by this balloon!
Marching Unit – Big Easy Roller Girls – these ladies are handing out this year's special "How to Dance Like a Muse" instructions…which folds out to a poster of all of the 2011 Dancing with the Muses floats!
Band – U.S. Marine Corp
Marching Unit – Molly Marines
Muses' Amazing and Exclusive Walking Shoes (and Butterflies)
Float 1 - The Muses 2011 – The Muses Officers Float
Happy are they whom the Muses love!
Band – St Augustine High School
Flambeaux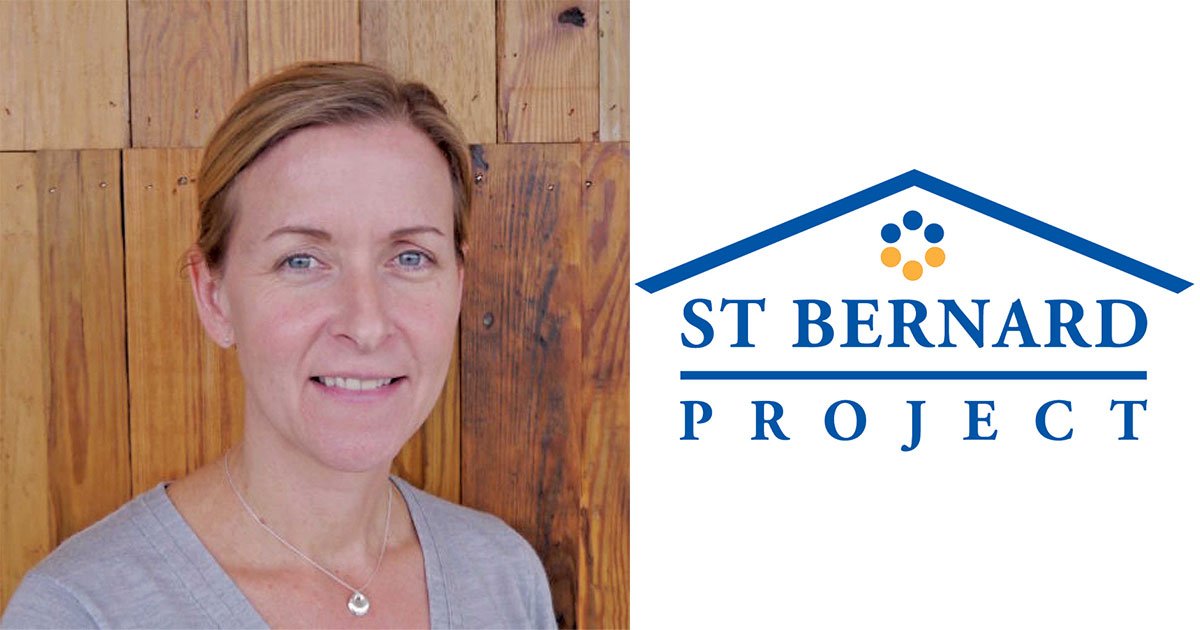 Float 1a – Honorary Muse – Liz McCartney
Our 2011 Honorary Muse is Liz McCartney, Director of Development and Co–Founder of St. Bernard Project, a non–profit organization that rebuilds storm–damaged homes and lives in St. Bernard and Orleans Parishes. And we are not the only ones who are proud of her accomplishments and dedication: Liz was named the CNN Hero of the Year in 2008 for her work with the St. Bernard Project. Liz was born and raised in Washington, DC, but is now a proud New Orleans resident. Liz and the SBP team have rebuilt over 350 homes in the New Orleans area and also provide free mental health services to uninsured residents. Liz will be riding with Pamela Johnson, whose house will be rebuilt by St. Bernard Project with funds raised by Muses.
Band – Xavier Prep High School Marching Band
Float 1b – Mt. Olympus Brass Band (Coolbone)
Band – O. P. Walker High School Marching Band
Float 2 – The Bathing Muses
Band – Warren Easton Marching Band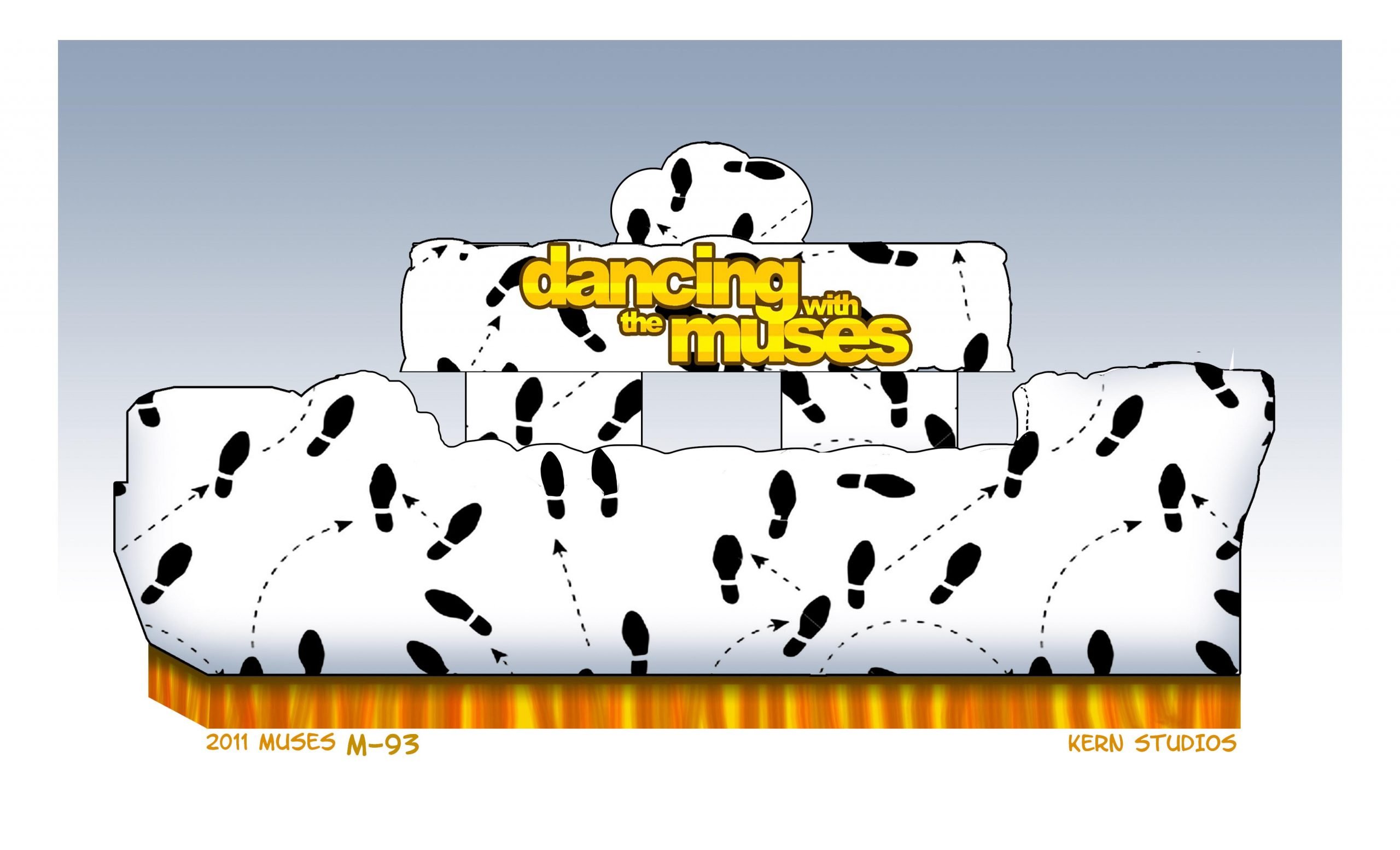 Float 3 – Title Float – Dancing With the Muses 2011
Get your dancing shoes on and forget about Dancing with the Stars…Dancing with the Muses is much more fun!
Band – George Washington Carver Sr. High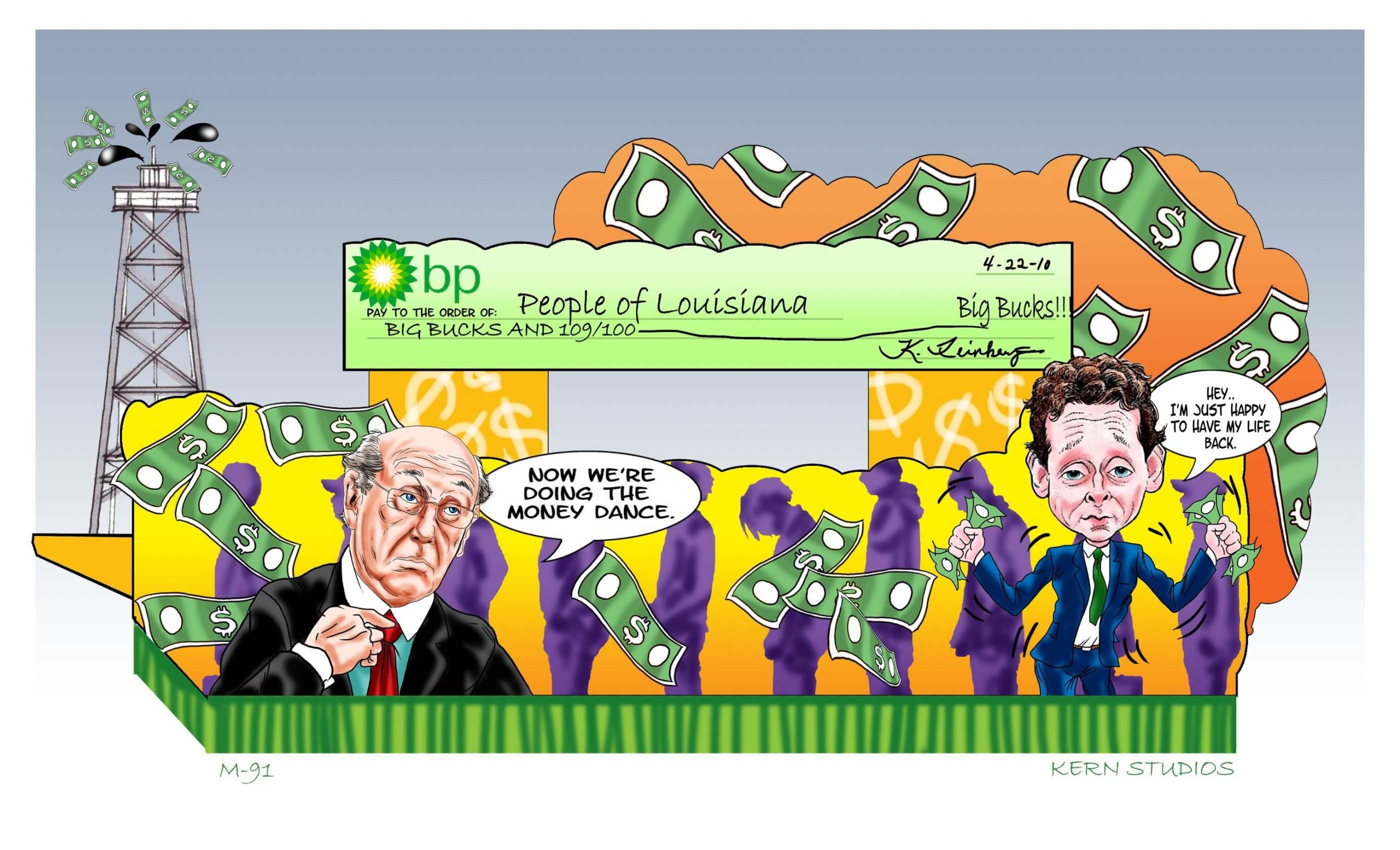 Float 4 – The Pony Up
Everyone wants to see BP do this dance…the Pony…UP!!!! It is time to dance our way to the bank Tony!!!
Band – Joseph S. Clark High School
Float 5 – The Jerk
Jesse James is doing it…so is Mel Gibson – it's called The Jerk! And the Muses seem to know lots of them.
Band – John McDonogh School Marching Band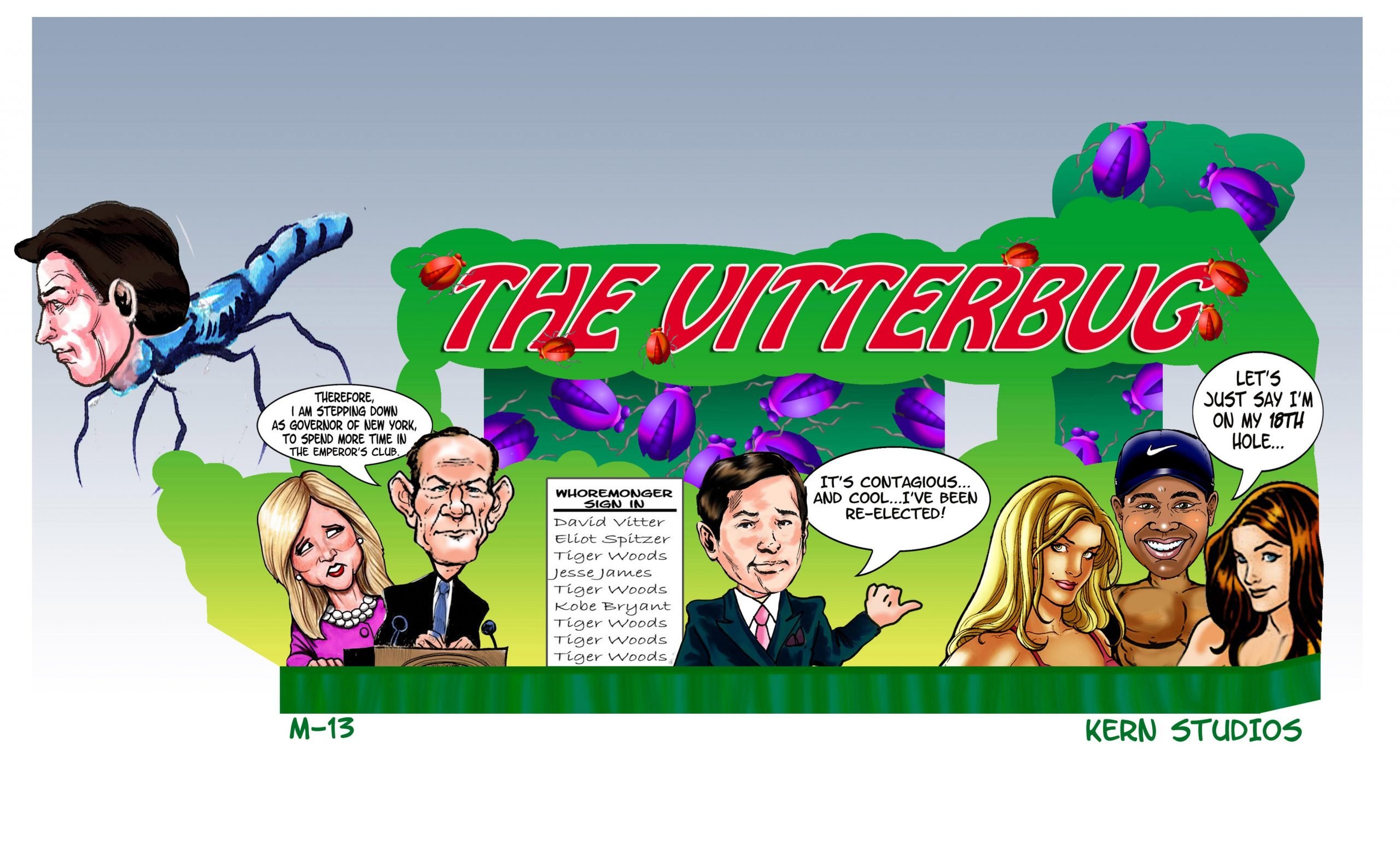 Float 6 – The Vitterbug
Forget about dancing the Jitterbug…if you have been hanging out in houses of ill repute you may be dancing the Vitterbug. And you thought bedbugs were bad….
Band – McDonogh 35 Senior High School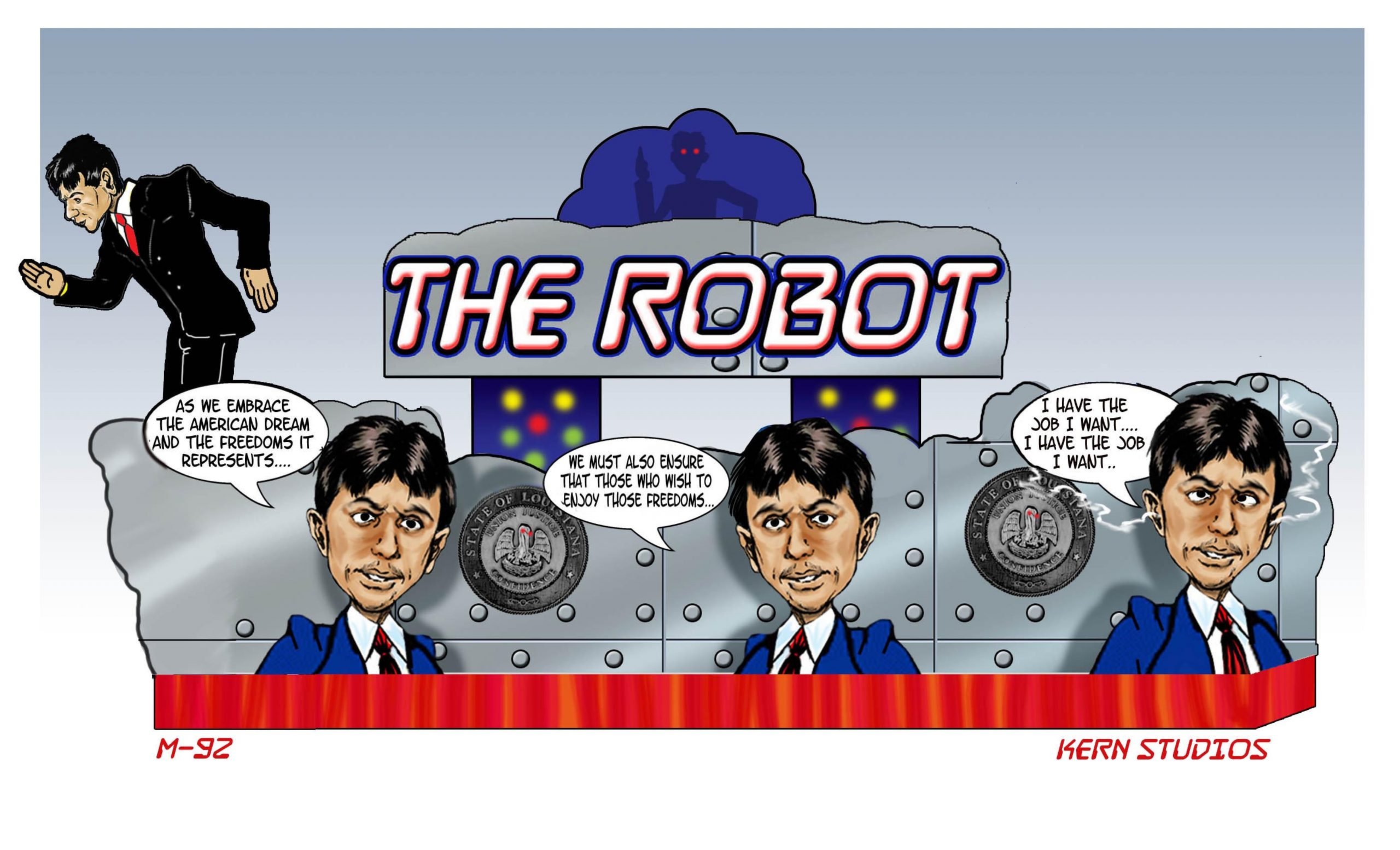 Float 7 – The Robot
There he is competing for the trophy…Governor Bobby Jindal dancing The Robot….he has got his moves down pat and is able to deliver again and again and again….
Band – St. Mary's Academy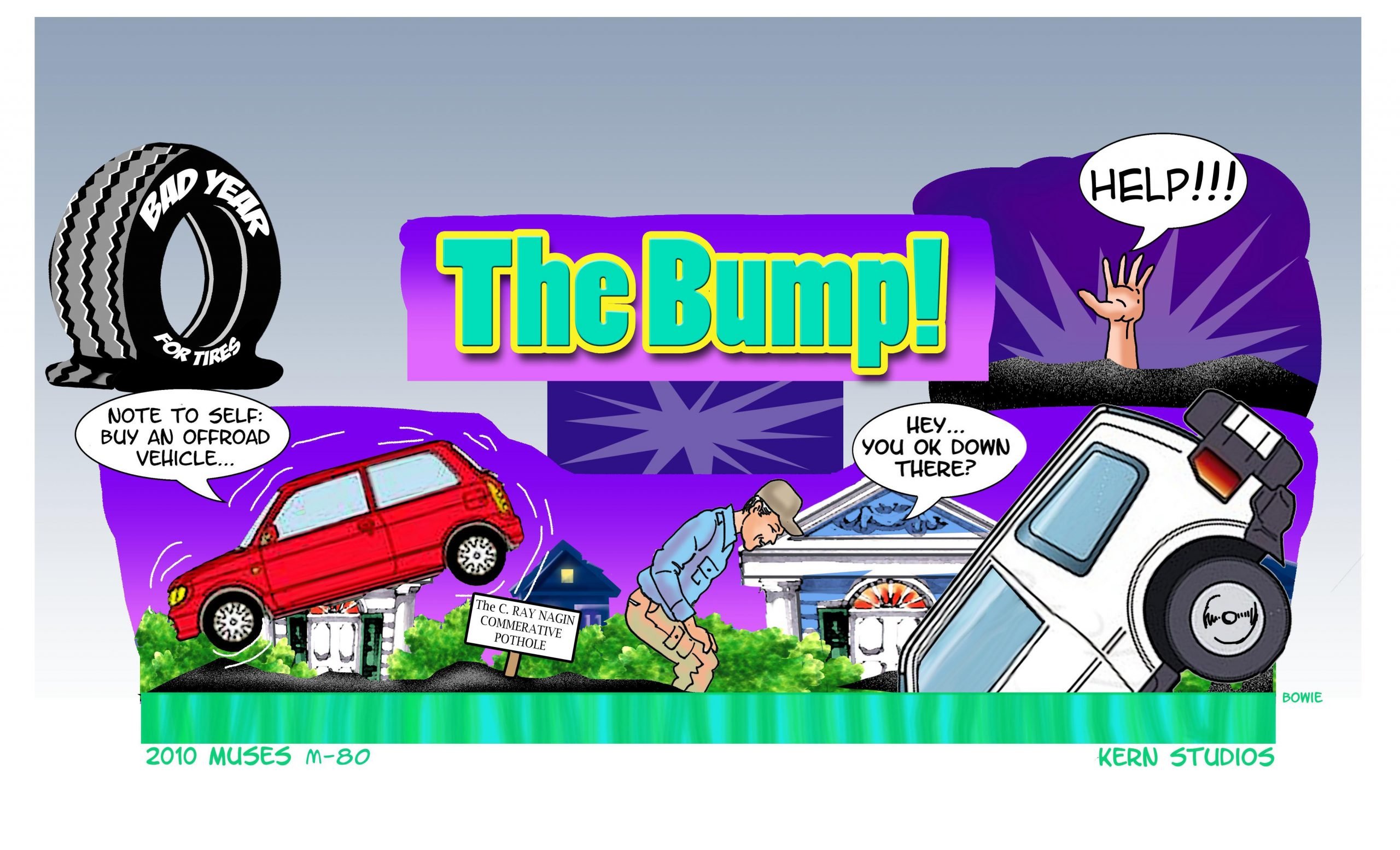 Float 8 – The Bump
We have all too often danced the day away in New Orleans doing the Bump. This is a whole new kind of dancing in the streets!
Band – Sarah T. Reed High School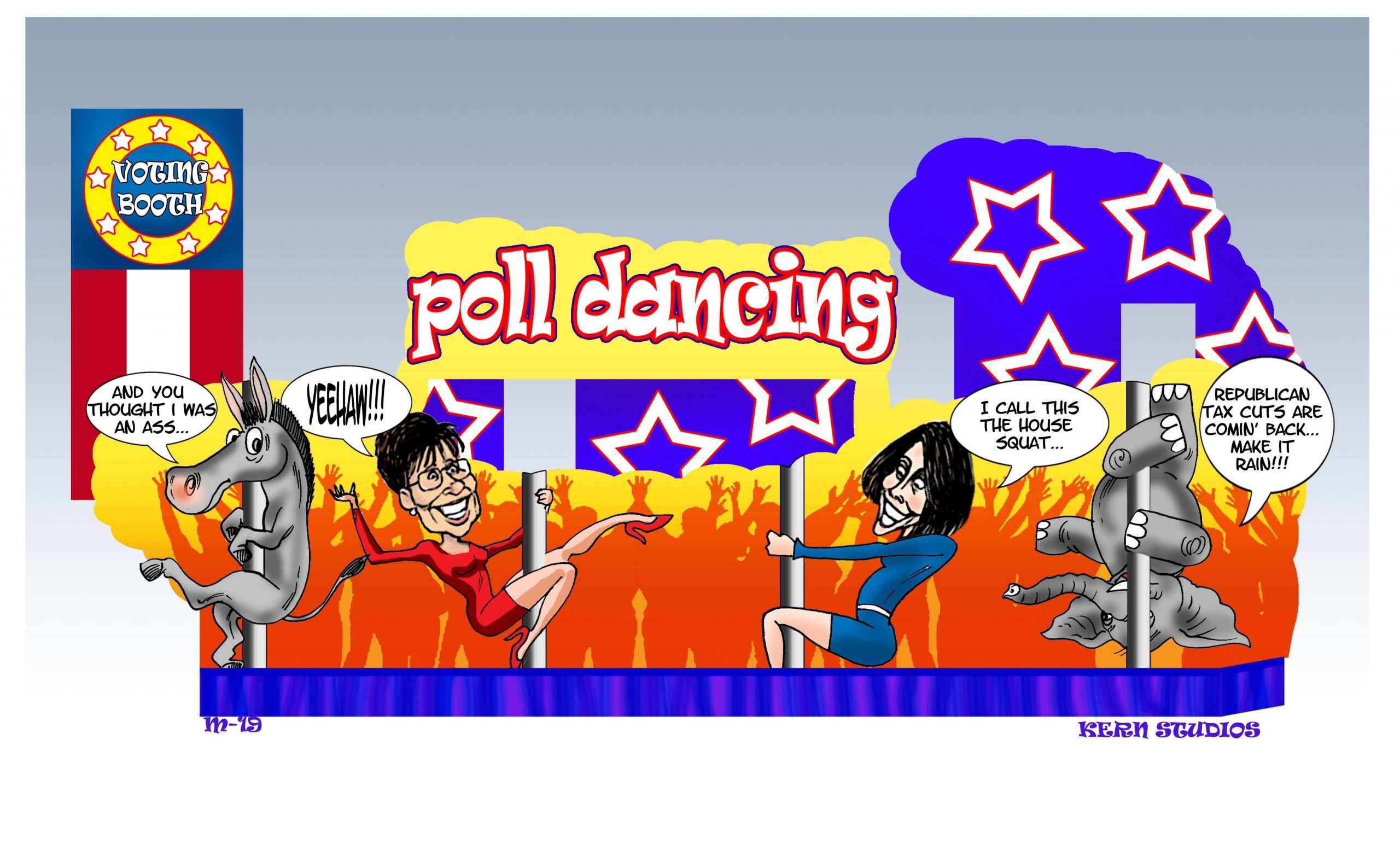 Float 9 – Poll Dancing
Pelosi and Palin aren't pole dancing – they are POLL dancing! God Bless America!
Band – Edna Karr High School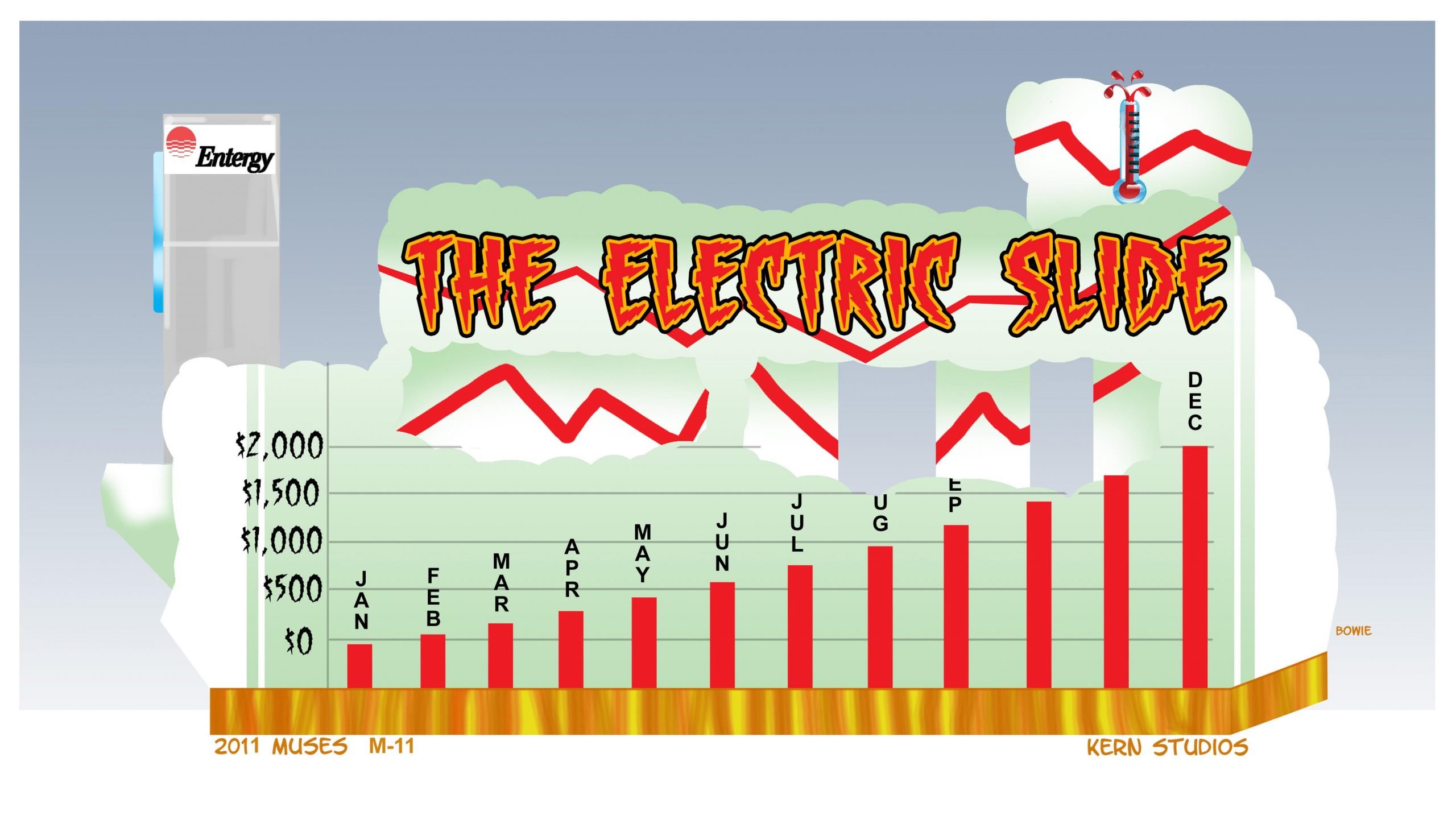 Float 10 – The Electric Slide
If you have gotten your Entergy bill recently you may have noticed….we are all doing the Electric Slide!
Band – McMain Senior High School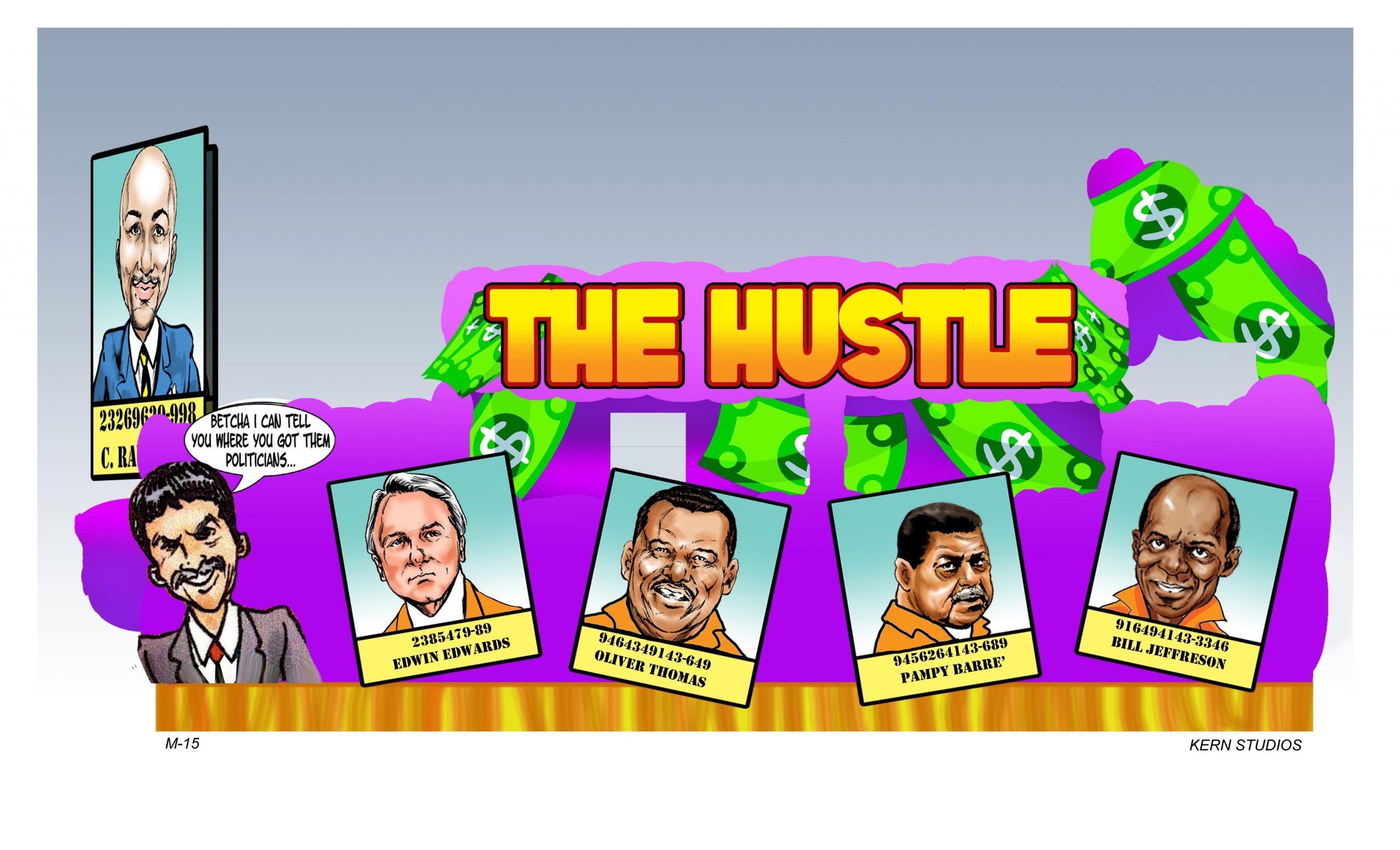 Float 11 – The Hustle
We have been dancing this one for years…and it seems we let our politicians lead…this dance is called The Hustle! Hopefully we can sit this one out in the future.
Band – Walter L. Cohen High School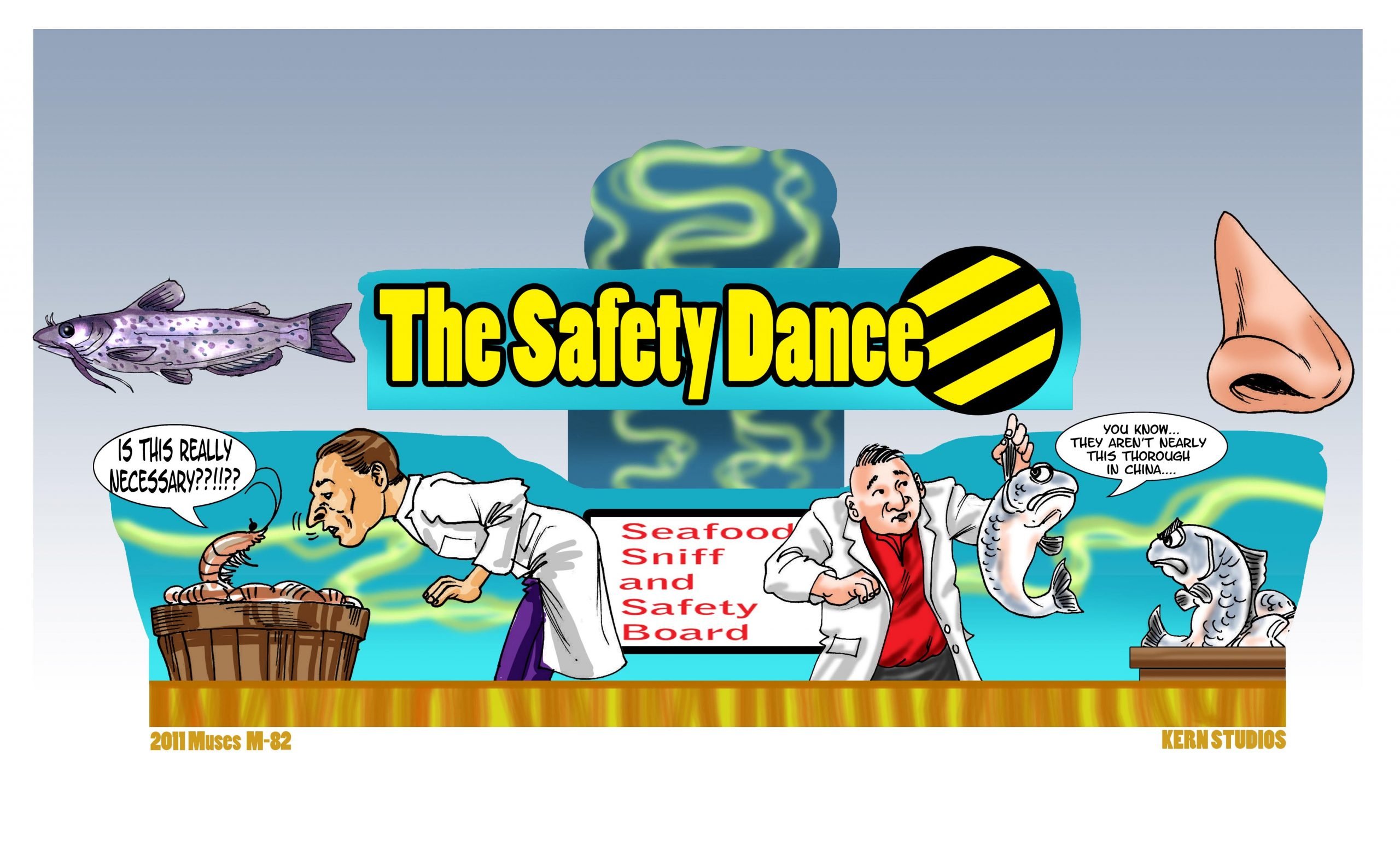 Float 12 – The Safety Dance
You can eat seafood if you want to…you can leave your fears behind…because they won't eat and if they won't eat then they're no friends of mine! It's the Safety Dance...
Band – East St. John High School
Marching Unit – New Orleans School of Circus Arts
Float 12a – WWOZ Anniversary Float
Horse Unit – Lady Godiva Riding Club and Trailer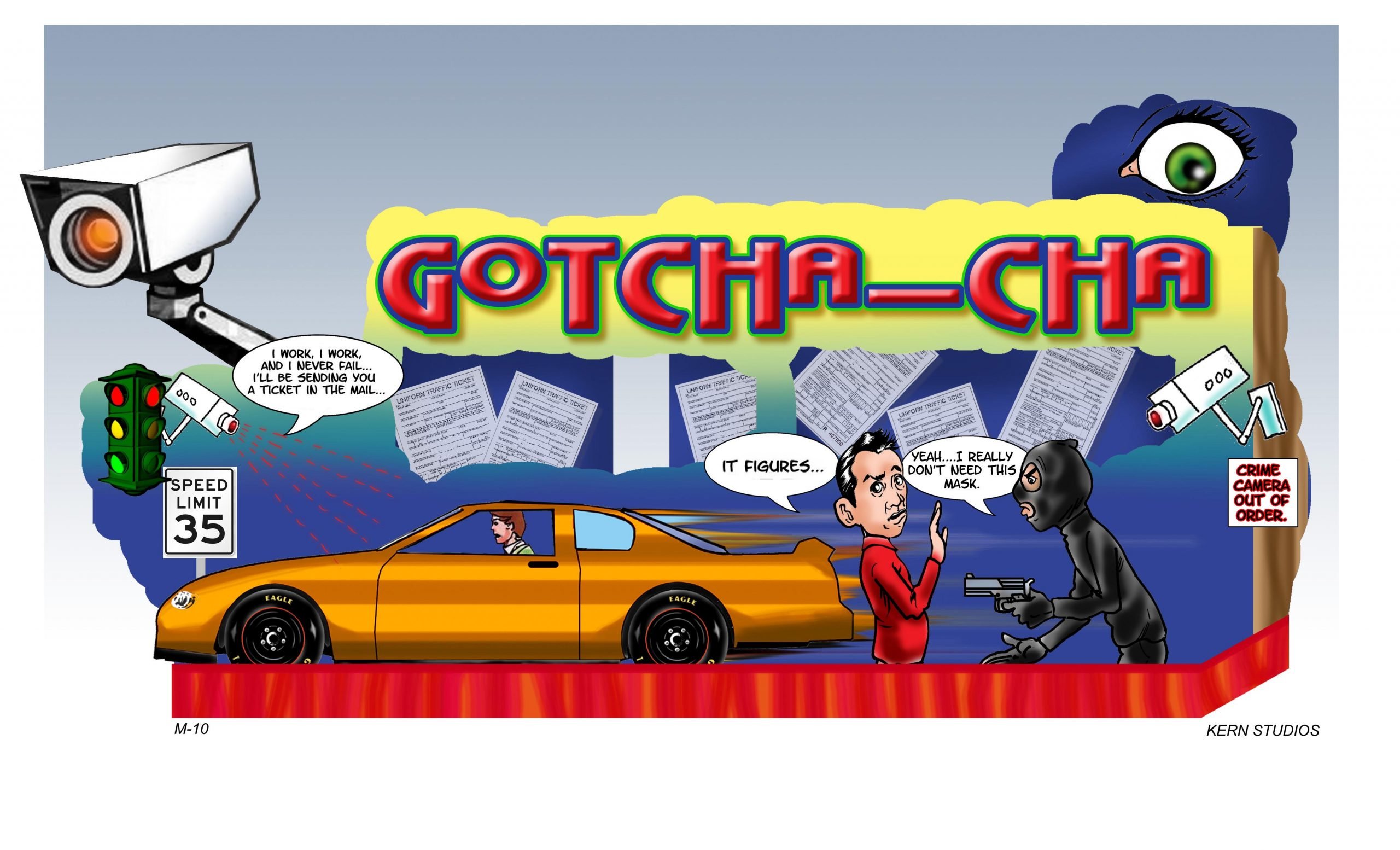 Float 13 – The Got Cha Cha
They Got Cha Cha all the way down St. Charles Avenue…on Henry Clay and now on Freret St. When you see that speed limit sign it is time to slow dance or that camera will get you and you will be paying for he GotChaCha too!
Band – Martin Berhman Middle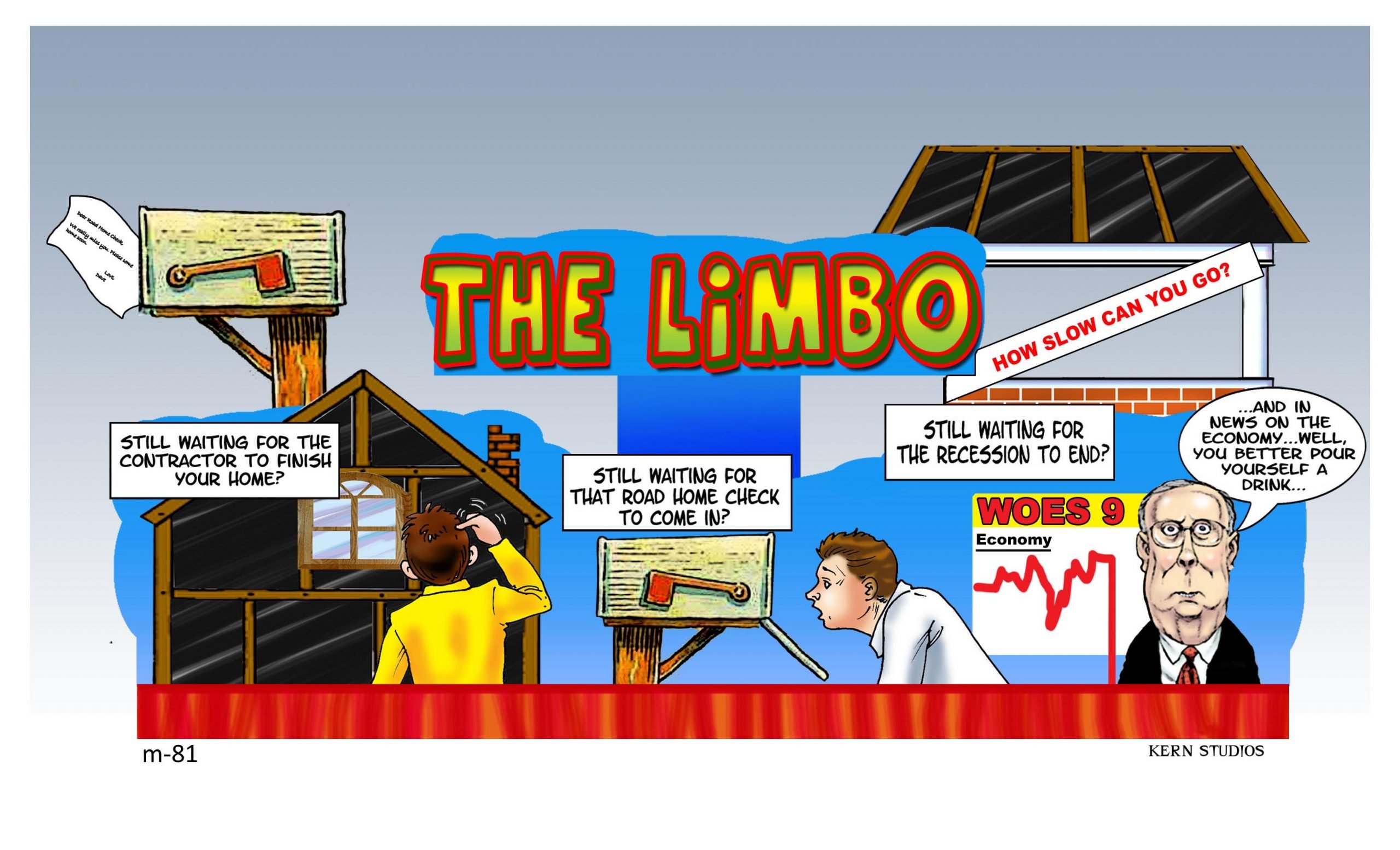 Float 14 – The Limbo
Waiting for the recession to end? Waiting for your contractor to finish? Still waiting for your Road Home check? How slow can you go? That's the Limbo man!
Band – Martin Luther King Charter School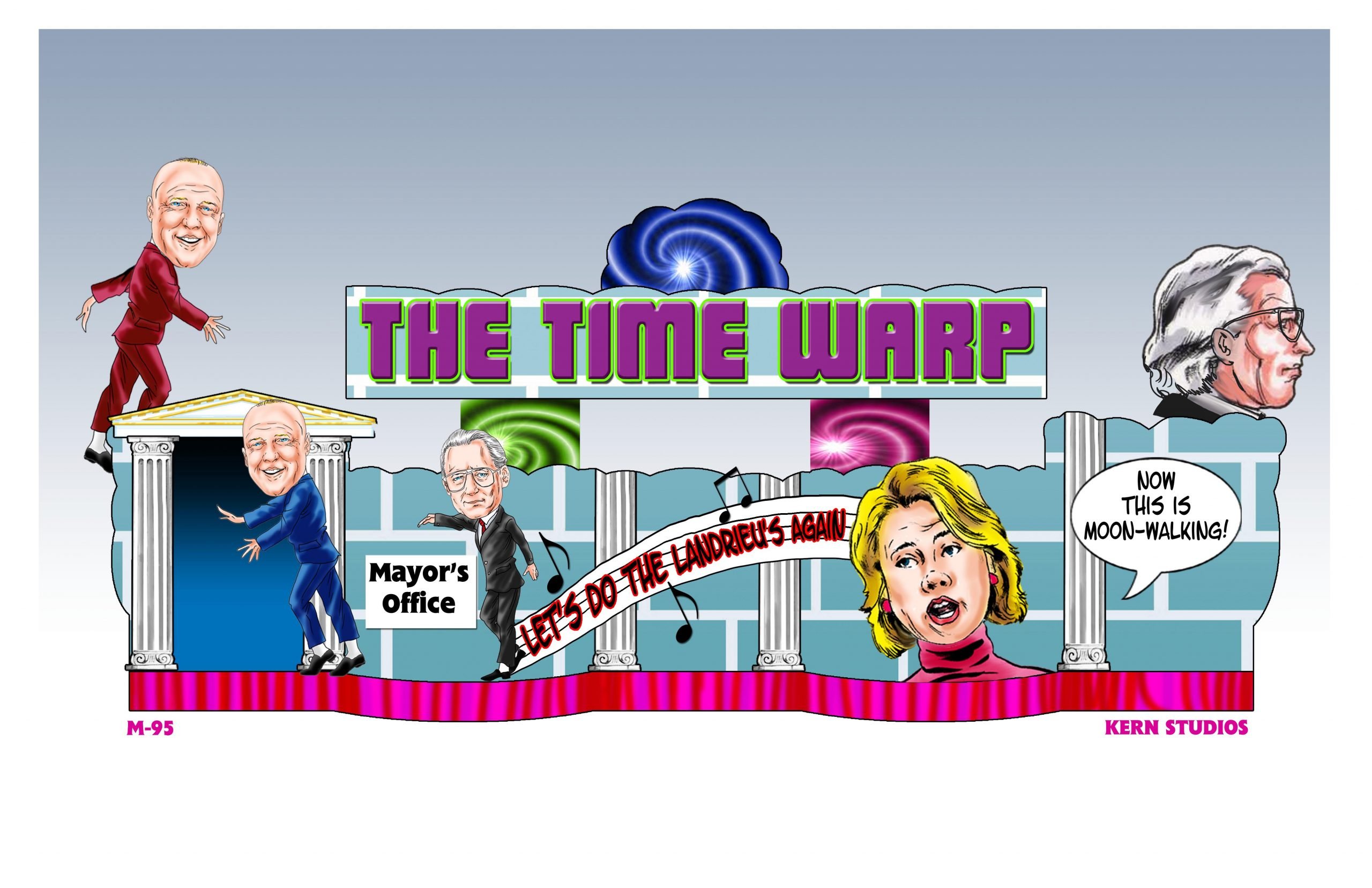 Float 15 – The Time Warp
I remember…doin' the Time Warp….voting – for a Landrieu son…
Let's do the Landrieus again!!!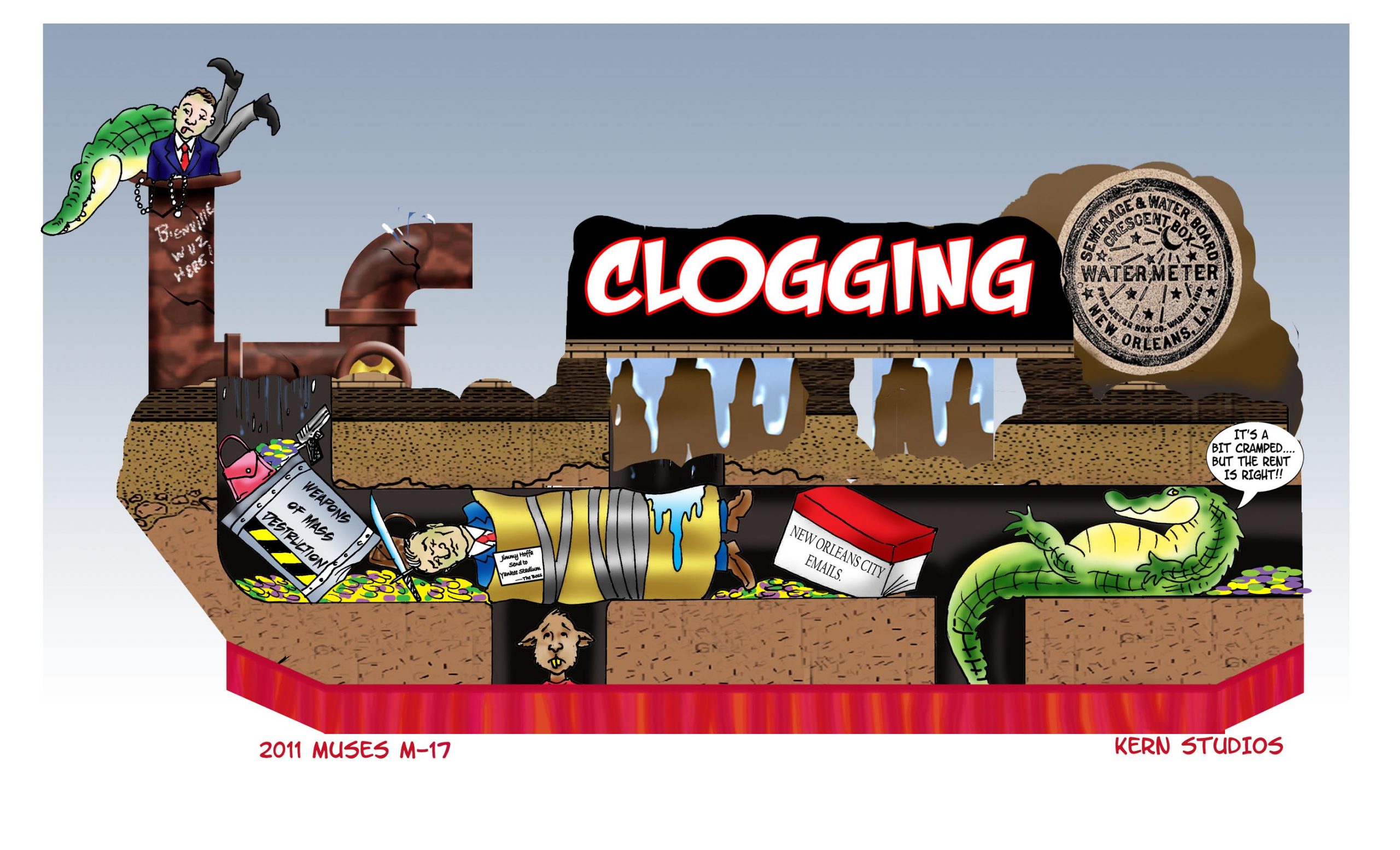 Float 16 – Clogging
All the rage under our city streets…lines with years of unwanted Mardi Gras doubloons, never found wallets, discarded weapons, that little guy you flushed, Jimmy Hoffa perhaps, and a slew of unrecovered City emails from a former administration…It's time for Clogging!
Marching Unit – Rolling Elvi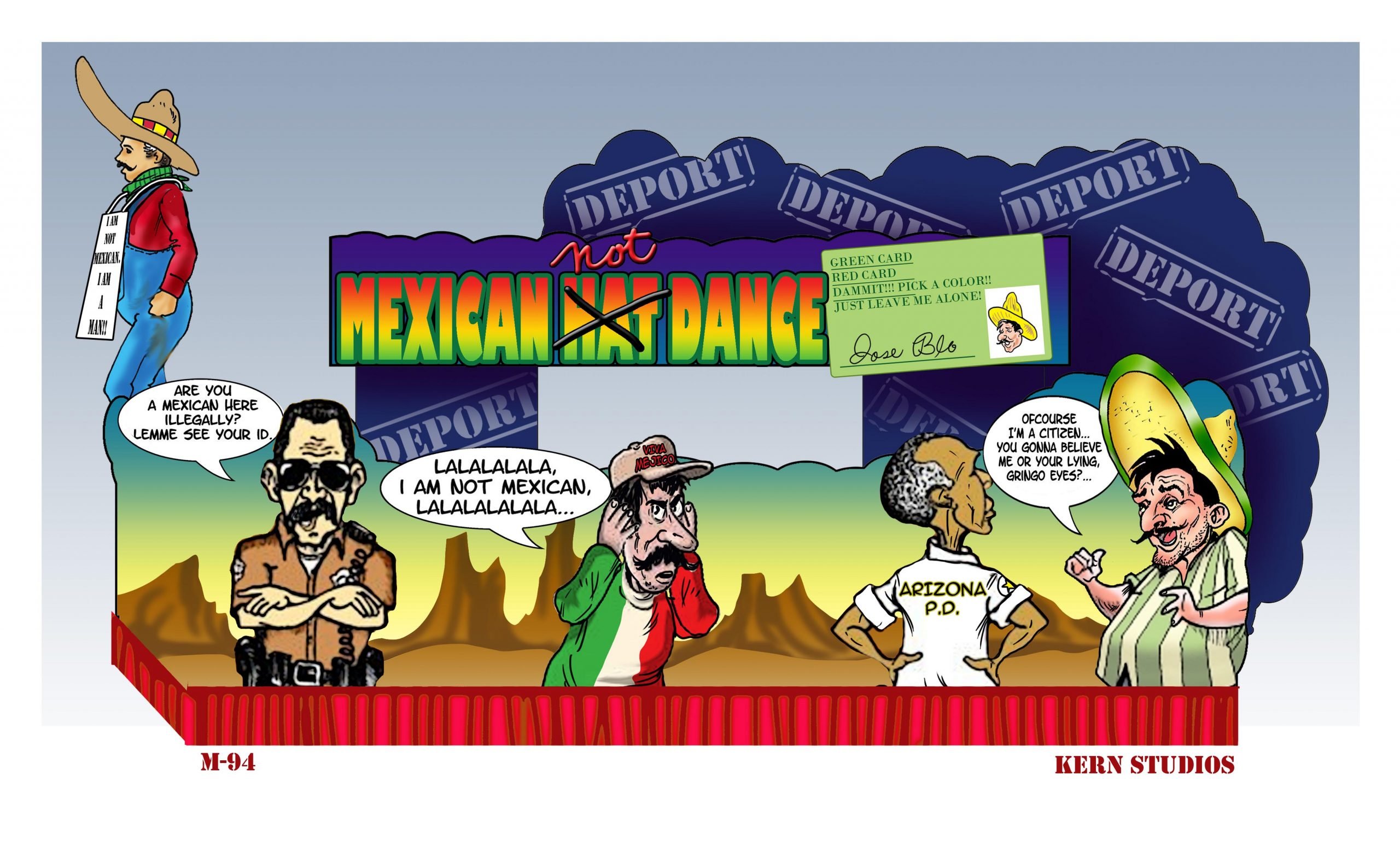 Float 17 – The Mexican
Hat

NOT Dance

As they dance away from the Arizona State patrol you may hear them singing…"I'm not Mexucan, I'm not Mexican…la la la la la la la! All over the border Americans of darker complexion are being forced to do the Mexican NOT Dance!
Drill Team – Pussyfooters
Float 18 – The Fandango
Let's face it…since the Bless you Boys won the Super Bowl we have all been spending more then our mortgage payments on memorabilia, naming our next borns after Drew, getting those XLIV tattoos and doing the Fandango!
Marching Unit – Camel Toe Lady Steppers & Brass Band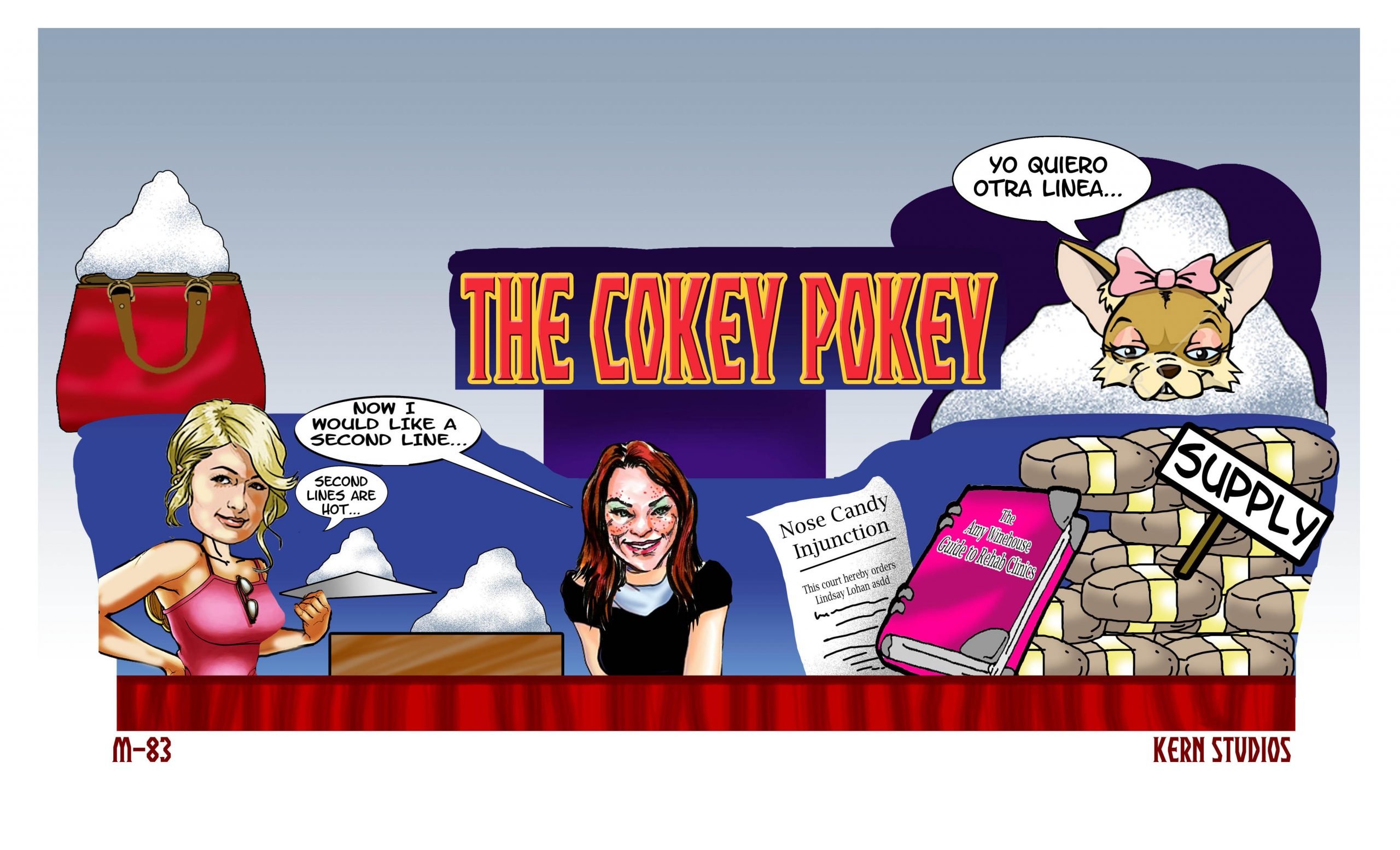 Float 19 – The Cokey Pokey
She puts her nose in, she puts her owe out, she puts her nose in and she snorts it all about…Paris Hilton is in trouble again for dancing the Cokey Pokey!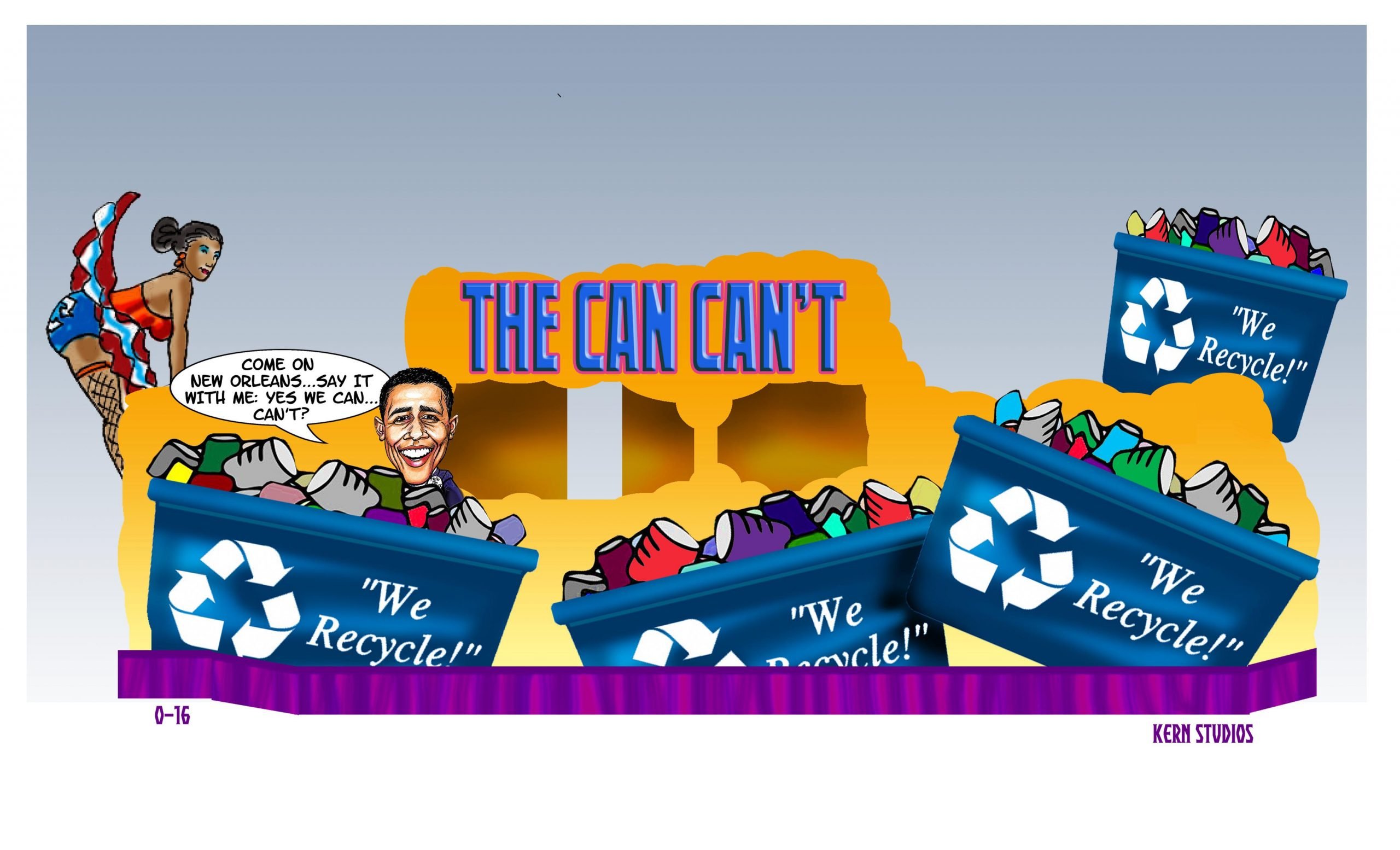 Float 20 – The Can Can't
Curbside recycling in New Orleans? We hear it may be back but right ow we are all doing the Can Can't!
Marching Unit – Bearded Oysters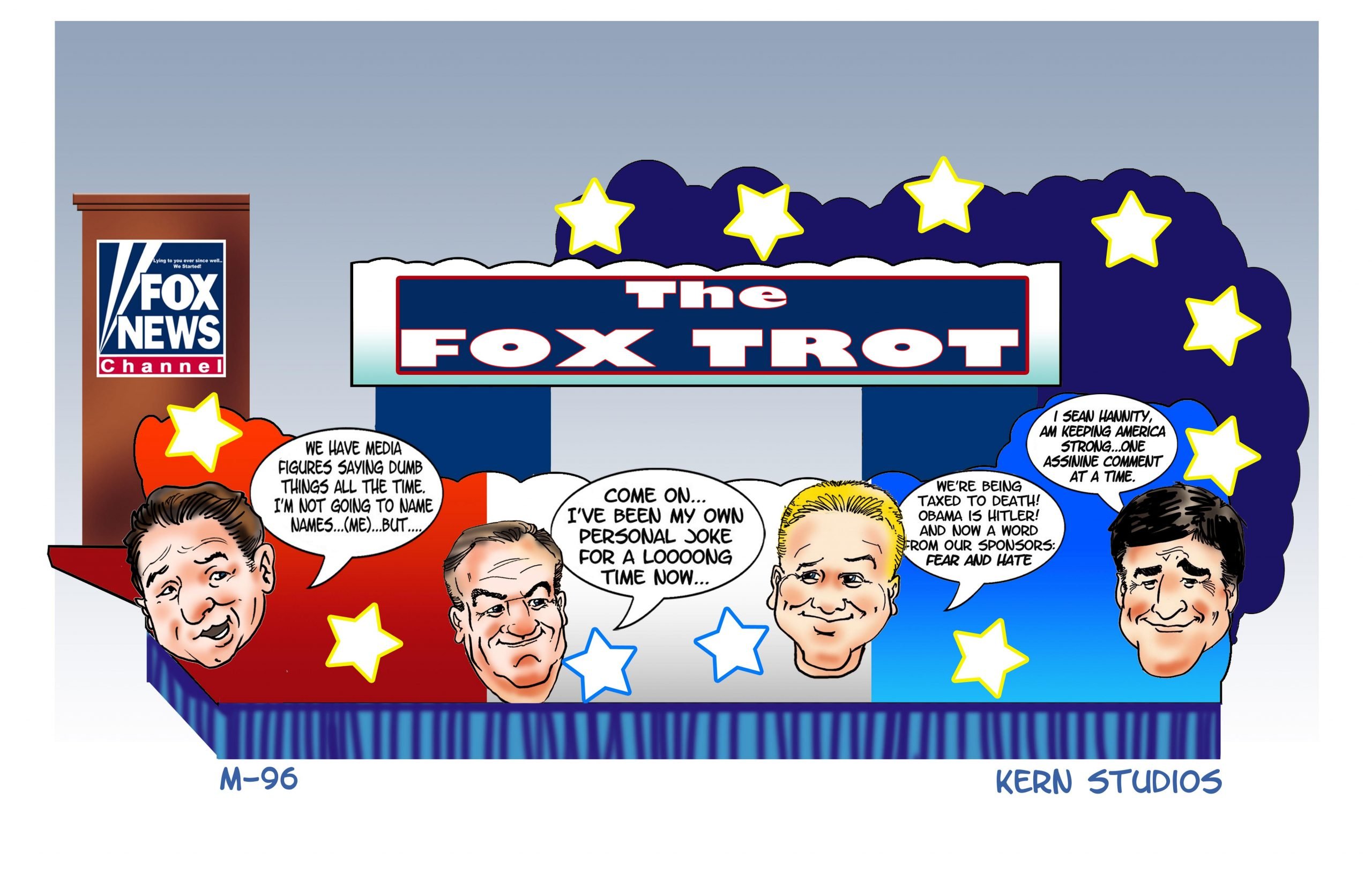 Float 21 – The Fox Trot
While it feel more like the Fox Plot – it seems some of our news media loves to that that conservative old dance the Fox Trot. And locally it seems lots of folks are trotting to Fox.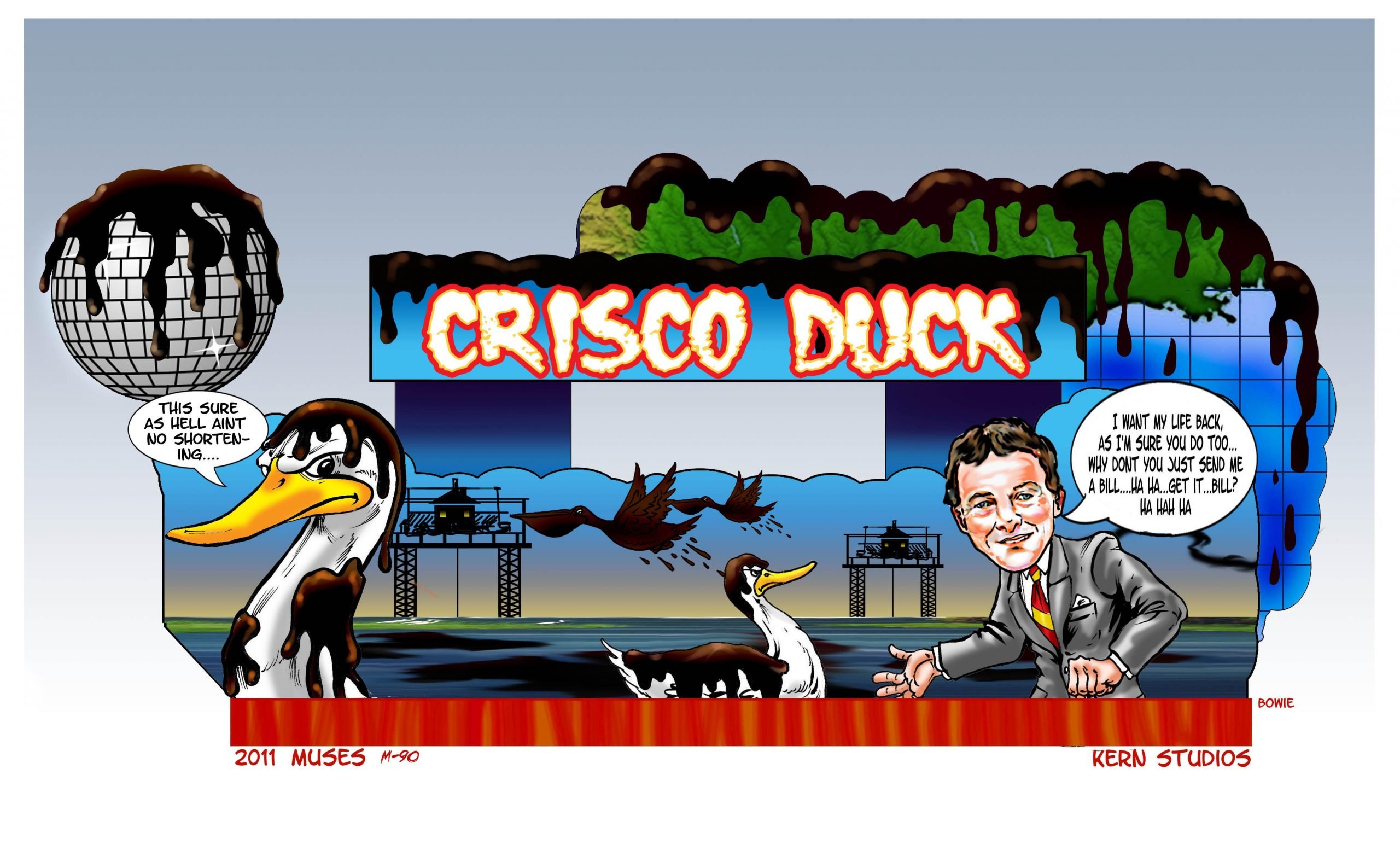 Float 22 – Crisco Duck
(to the tune of Disco Duck)
Went to the Gulf the other night
…
BP and Holliburton weren't treating me right…
coating my beak as the oil creeps!
How in the world could wildlife compete?
All of a sudden I began to change
I was Fort Jackson acting strange…
Oil coating my wings sure does suck !
Look at me..
I'm the Crisco Duck
Marching Unit – 610 Stompers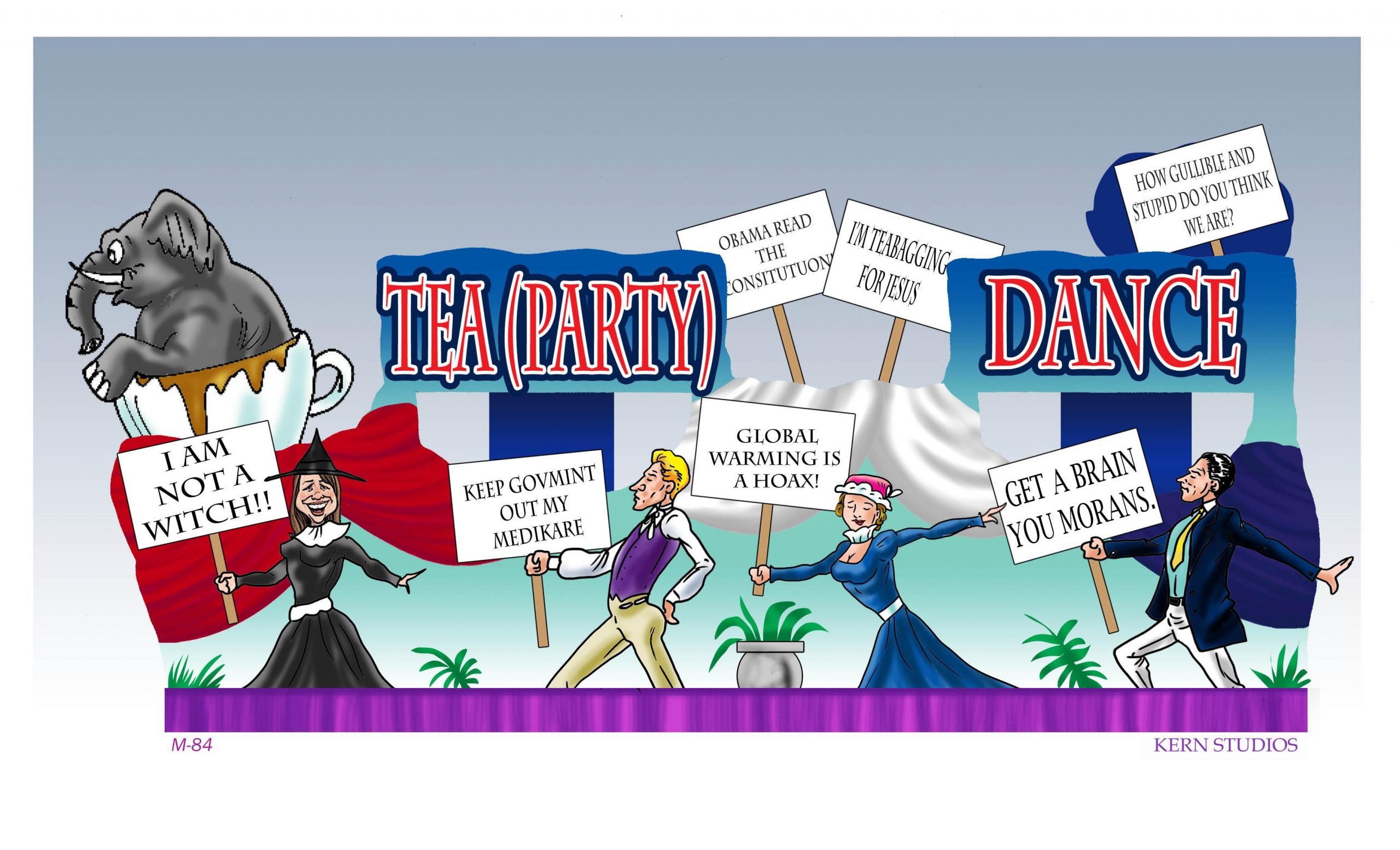 Float 23 – Tea (Party) Dances
Tea Dances sure did change last year! These are not the kind we are used to! Seems Ms. Palin is casting a spell on some Americans…could she be witch?
Marching Unit – Gris Gris Strut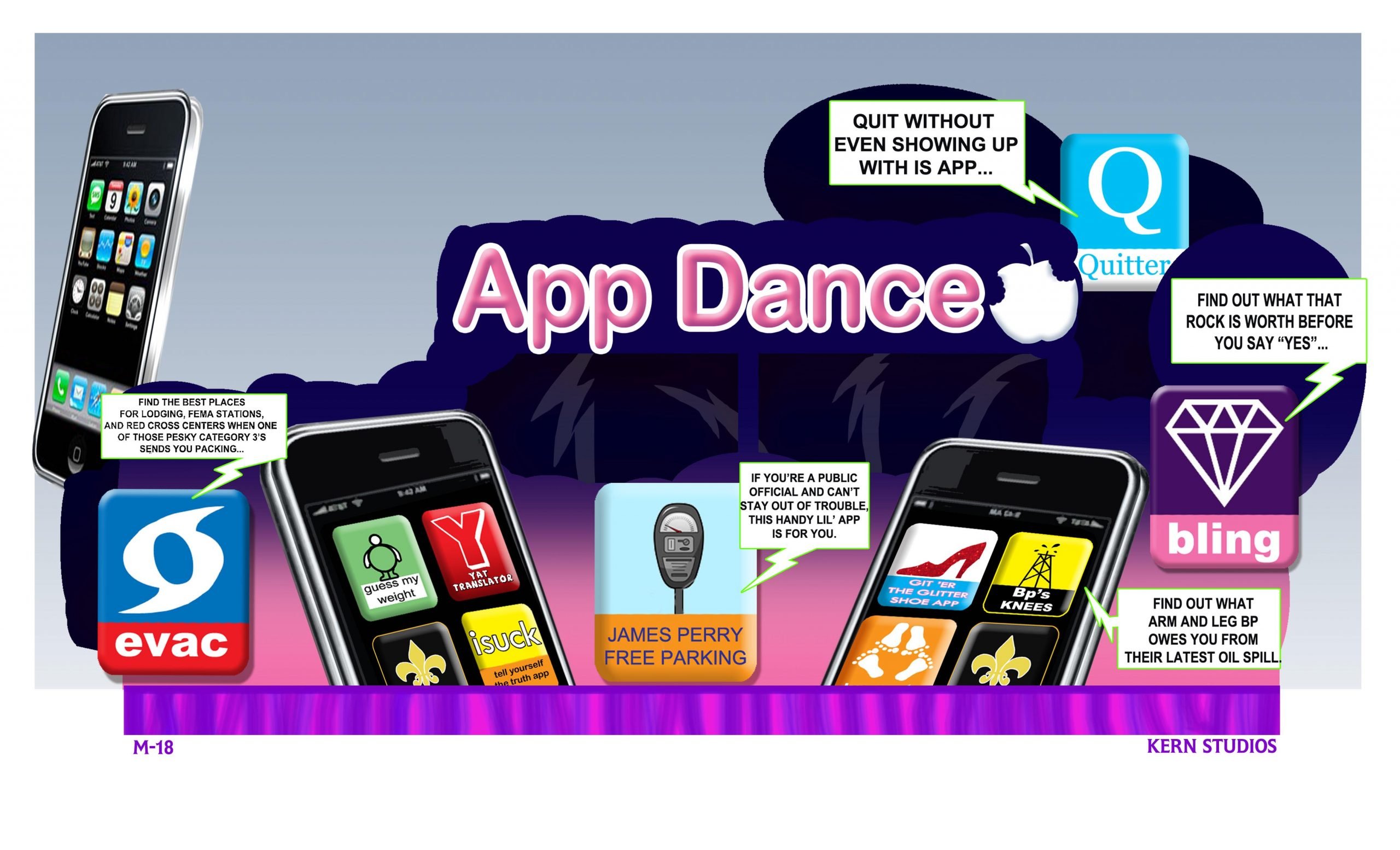 Float 24 – App Dances
Ipad, Iphone, droids…whatever you have chances are you are spending more money then can fit in a g–string on App Dances!
Band – Panorama Brass Band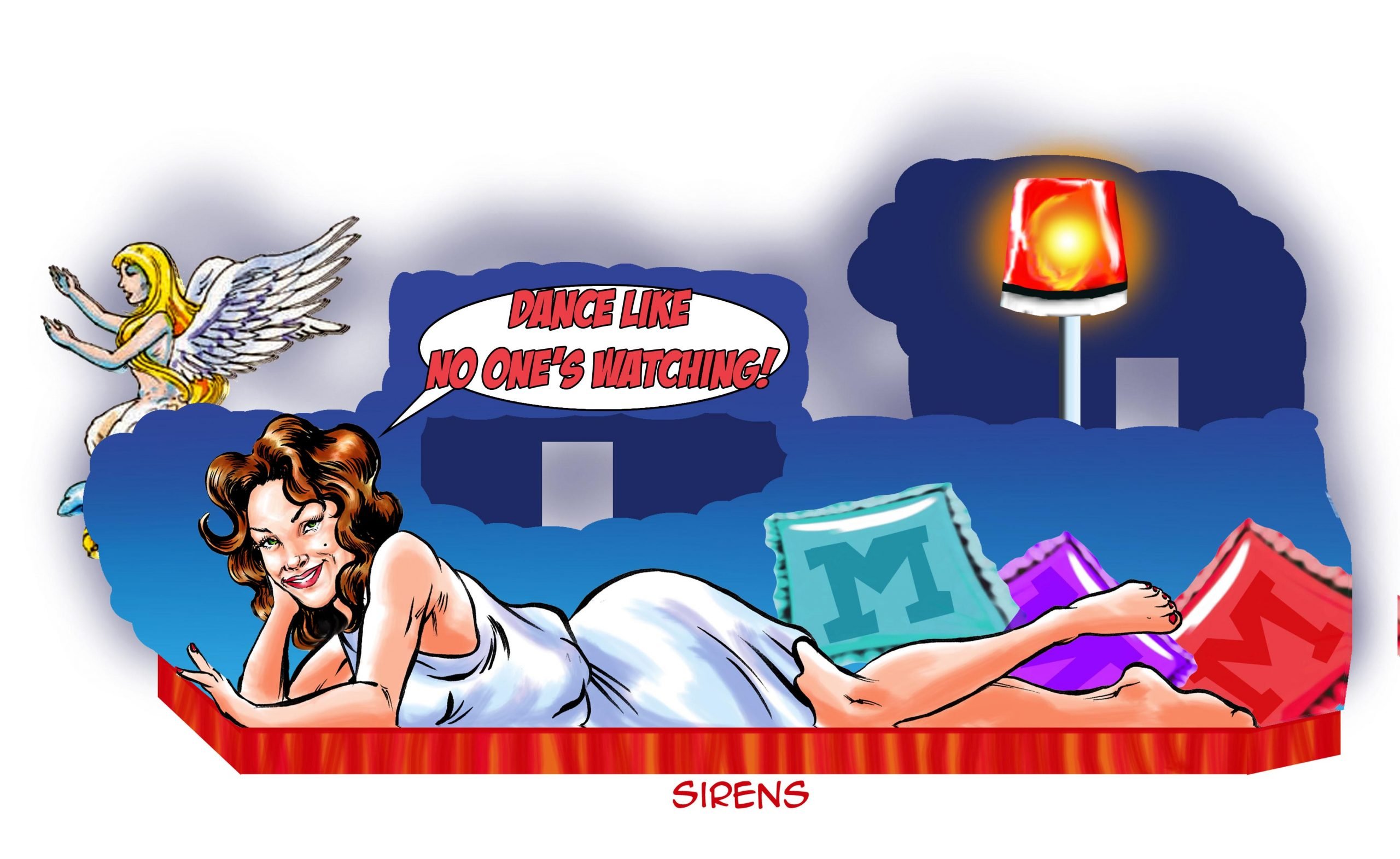 Float 25 – Sirens
As the 11th Krewe of Muses parade comes to an end the trophy for Dancing with the Muses goes to the people of New Orleans…just let go and go ahead…Dance Like No One's Watching!
Happy Mardi Gras! Happy are They Whom the Muses Love!